Wilmington, NC, has many cultural activities to recommend it. But a viable concert hall isn't one of them. That may change if a growing group of Wilmington citizens have their way.
The group, ARCH, for Alliance for a Regional Concert Hall, has been working for a decade to get the city's fathers to consider building a performing arts center to host shows, concerts and ballet. The only venue for such cultural events has been UNC Wilmington, the local branch of the state's university system. Now local government officials are entertaining proposed plans for the expansion of the city's riverfront district, which would have room for a performing arts center as well as marina and residences, most likely condos. It is exciting stuff for a city that has had a lot easier time attracting movie companies to shoot films in the area than it has attracting industry. Maybe the performing arts center will help.
We have a great real estate contact in Wilmington who is knowledgeable about the area's golf course communities and a member of one of its better golf courses. If you are planning a visit to the area and would like a tour or just some information, This email address is being protected from spambots. You need JavaScript enabled to view it. and we will be pleased to put you in touch at no cost or obligation whatsoever to you.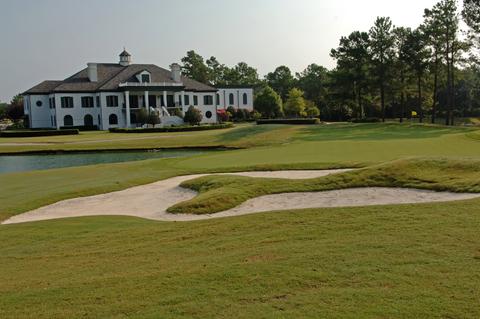 Porters Neck Plantation is one good option in communities near Wilmington.
Porters Neck Plantation is one of the best choices of golf course communities in the Wilmington area.
Comment
Be the first to comment