The area surrounding Roanoke, VA, is postcard perfect, set in the valley between the Blue Ridge Mountains to the west and the Allegheny Mountains to the east. Population in the city barely tops 100,000, with the metro area at a bit over 300,000.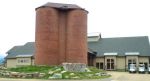 That gives Roanoke a small city feel but enough demand for all the services any retiree would need, such as a substantial and well-regarded healthcare system, plenty of entertainment options, including restorative trips along the Blue Ridge Parkway, and excellent if not abundant golf courses. I attended the rollout of a group of 16 lots overlooking the 10th hole at Ballyhack, one of the top five golf courses in Virginia and surely one of the most challenging courses in the east. (If you are a low-single-digit player, try the "Big Lick" tee boxes at 7,294 yards, a rating of 76.1 and slope of 155; that's up in Pine Valley territory.) Even the Ridge tees at 5,637 carry a slope rating of 145 for men and a whopping 155 for women; women who would prefer the most modest challenge at Ballyhack, the Valley tees at 5,108 yards, will still face a slope rating of 144.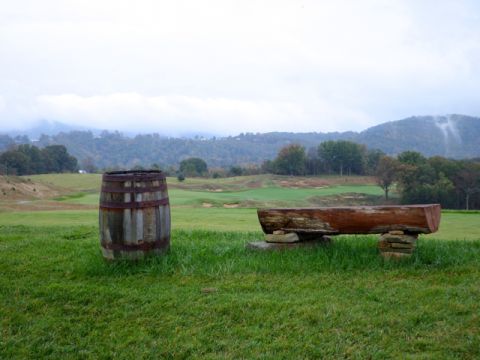 A log bench at Ballyhack overlooks the practice range and out to the 10th hole. Sixteen just offered lots for sale occupy the ridgeline to the left and look out across the 10th and practice range.
These first lots at Ballyhack, just 12 minutes from downtown Roanoke, are priced from $60,000 to just over $100,000 and look out to the west and a sun that will set beyond the nearby ridgeline and the swirling 10th fairway of the golf course. It is a short cart ride to the lodge-like clubhouse perched on one of the highest spots on the former rolling farmland. Count on construction costs of about $150 per square foot, meaning a nice 2,500 square foot home at Ballyhack will cost under $500,000, full up (land and home).
Once you get past the intimidation factor, the Lester George layout –- he also designed the widely praised Kinloch Golf Club course near Richmond and redesigned the famous Old White Course at Greenbrier –- is a sight to behold and a lot of fun to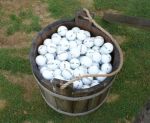 play if you resign yourself not to be frustrated by steeply faced and strategically placed bunkers virtually everywhere on the rolling farmland. The club is oriented only toward golf, with no pools or tennis courts or frills beyond a comfortable, lodge-like clubhouse and a few golf cottages perfect for buddy or couples golf stays. Ballyhack was built as a national club; that is, most of its members live beyond the Roanoke metro area –- some well beyond –- and will only use the course a few times per year. To a serious and seriously good golfer, a pro rata couple hundred dollars per round is worth the thrill. For those who choose to live in the Roanoke area and join Ballyhack, they not only get to play often on one of the east's best layouts but also will find they have the golf course to themselves and fellow local members much of the year. The fees are exceptionally reasonable for golf of this stature. (Contact me for details and a few extra photos.)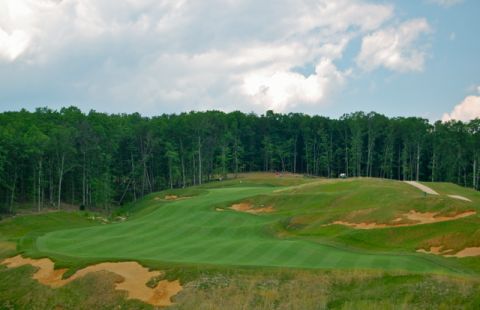 There are few more dramatic openers on inland golf courses than the par 4 at Ballyhack.
I drove through the Ashley Plantation community on the other side of Roanoke (actually in Daleville), just a few miles from Interstate 81, which makes travel from the heart of Pennsylvania and up to the western part of New York State a straight-shot breeze. I didn't play the Ashley course on this trip but from my tour of the community, it showed some nice changes in elevation across its 27 holes, including one par 6 of over 700 yards and an island par 3. This is a full country club, including pool, tennis, a full service restaurant and a golf academy. Membership rates for this semi-private club are small-town low; for example, a senior willing to play on weekdays, or after 1 pm on the weekends, can do so for just $600 for the entire year. Couples golf membership is equally reasonably priced.
As for real estate, the pricing tends to be comparatively reasonable, with homes well over 2,500 square feet starting in the mid $300s. We noted one 4 bedroom, 2 ½ bath home of 2,750 square feet with views of the 6th fairway of the golf course listed at $379,500. Plenty of shopping and other services are within two miles of Ashley Plantation.
There are other golf and living combinations in the Roanoke area that will be worth checking out during any local excursion. On a fair day, plan on a stroll through downtown's City Market, which was recognized by one foundation as a "Great American Public Place," along with New York City's Central Park and the Vietnam Memorial in the nation's capital. I can personally vouch for the restaurants in the area, which range from the casual to the almost fancy. That could serve as a descriptive for Roanoke itself.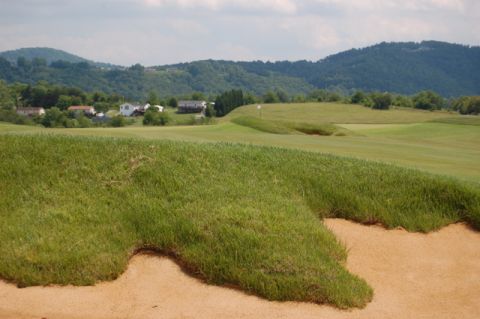 About the only times at Ballyhack that you might think "that bunker doesn't look too bad" is when your ball comes to rest in the high grass above the bunkers.
Next Up: Greenwood, SC