For those who like being on vacation – who doesn't? -- and wouldn't mind doing so year-round for the rest of their lives, a resort golf community is an ideal choice. And one with skiing in winter and golf the rest of the year, and the possibility of both for a few weeks in winter, could be the best choice of all for ultra-active couples.
That describes western Virginia's Wintergreen Resort whose fortunes have been as up and down in its 40 years as the 22 ski slopes that slash vertically along its 3,000-foot mountain. The market has not taken kindly to a lack of investment by the property owners' association in the '90s, changes of resort owners in recent years and the threat of a gas pipeline along the edge of the community. Prices have been suppressed, and still are, but with stable, experienced management now, potential buyers will find some of the best bargains among Southeast golf communities.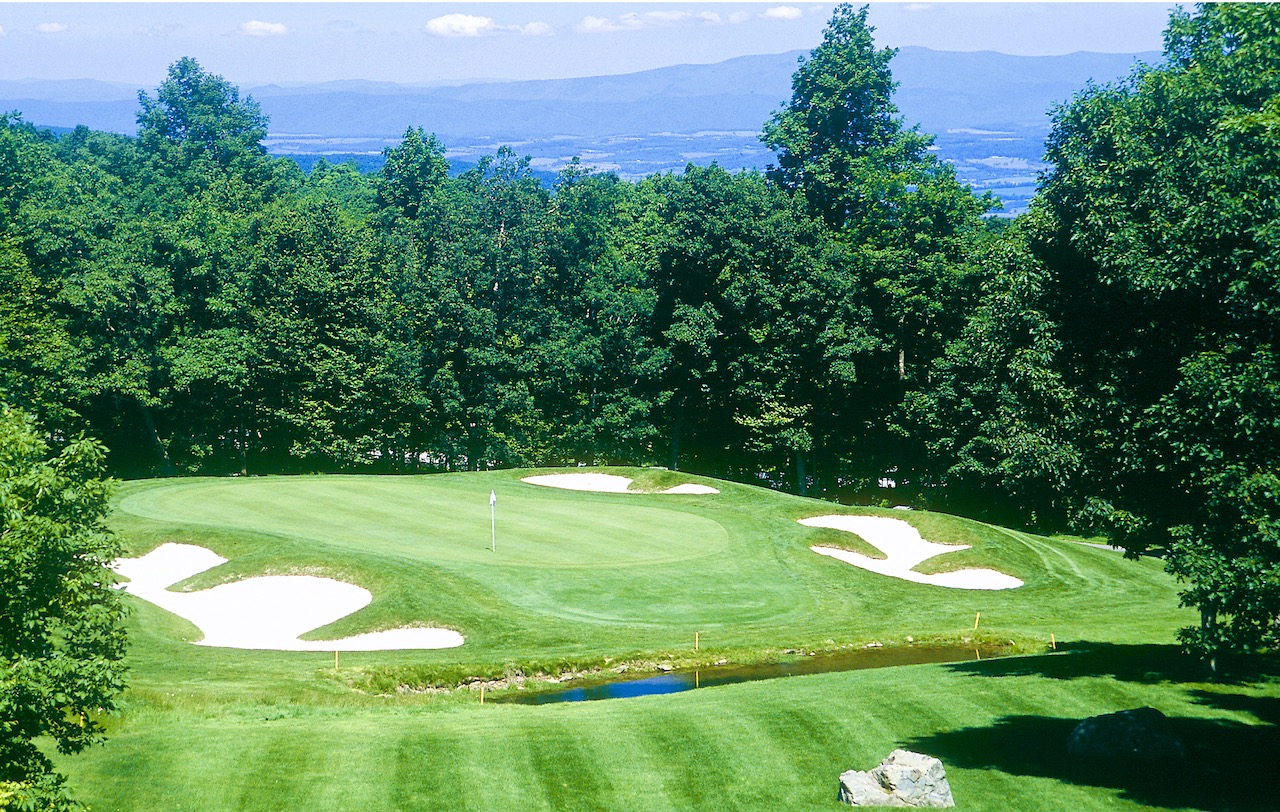 Wintergreen's Devil's Knob golf course, 17th hole
Wintergreen is the subject of one of our most comprehensive golf community reviews ever, in the October issue of our free newsletter, Home On The Course. And the real estate sales office at Wintergreen is offering our subscribers a discount on lodging and a free round of golf. Subscriptions are free by clicking here.
We also have some big news in the October edition of Home On The Course. Before the end of the year we will launch another web site that has nothing to do with real estate but everything to do with quality golf. Hint: The new site is all about golf courses you may have never heard of, but should. We will leave it at that, with much more in the October issue of Home On The Course, which will mail tomorrow. Subscribe for free now.