From restaurants to airline flights to certain breeds of purebred dogs, waiting lists are the pits. You want to spend your money but so do others. Therefore, you wait, and in the case of a standby waiting list at an airport, that wait could shove you to a following day's flight. Yuck.
But some things are worth waiting for, and I count among them Ballyhack, the brilliant, eye-popping Lester George layout located just outside the city of Roanoke, VA. It has a waiting list for local residents looking to join a unique golf course. In contrast, those who live outside a 30-mile radius can join right away. Not only are Ballyhack's fees comparably reasonable (see below) when you consider the stature of the golf course, but the club has also joined the Dormie Network, a tidy group of clubs anchored by the widely hailed Coore/Crenshaw design at the Dormie Club, outside Pinehurst. (Other clubs in the Dormie Network include Briggs Ranch in San Antonio and Arbor Links in Nebraska City, NE.)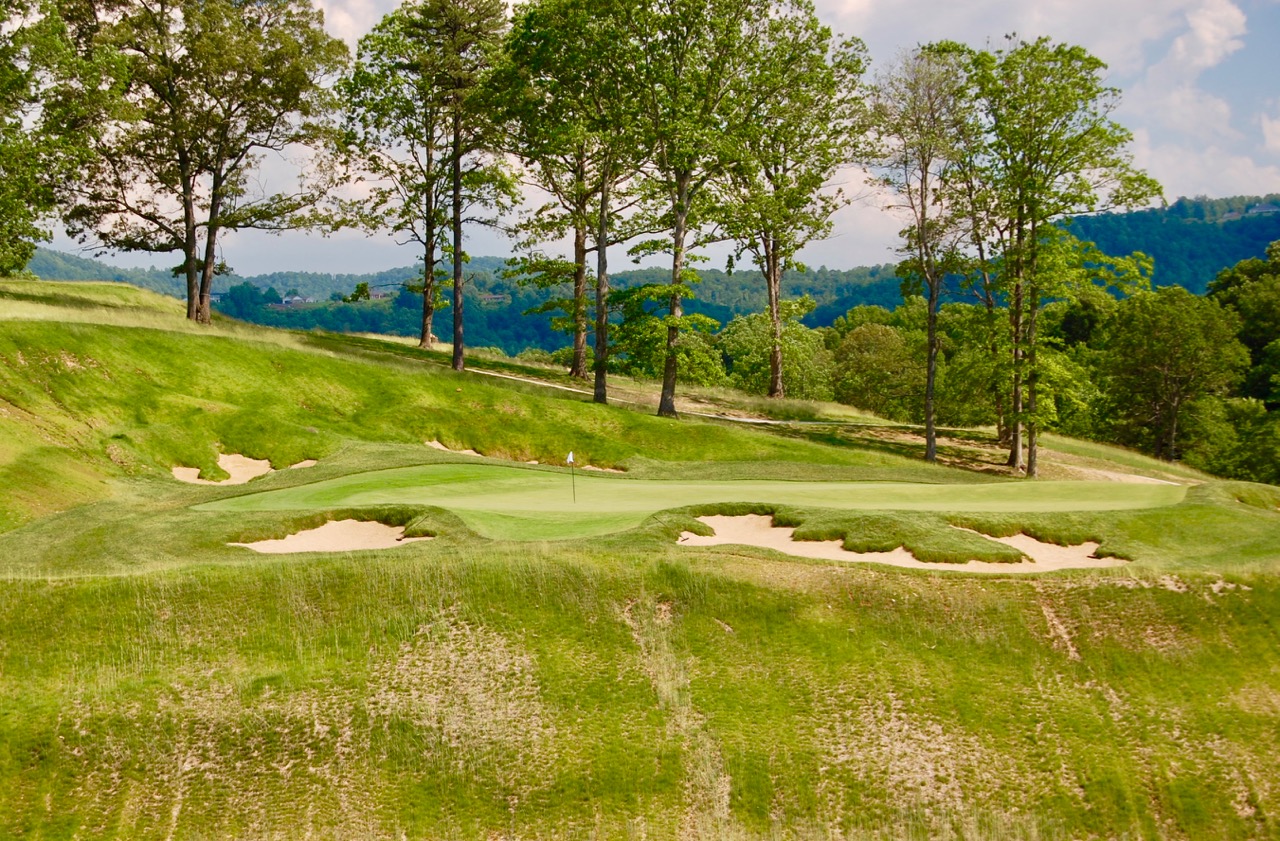 The Dormie Club could not have debuted at a worse time. just before the 2009 recession which dried up all discretionary income, especially the kind used to join a golf club. Since then, Dormie has floundered around despite the quality of the golf, giving up its plans (temporarily) to be one of the relatively few private clubs in the Pinehurst area. But now under new management with big plans to upgrade conditions at the course and build some long-awaited infrastructure, including a clubhouse, Dormie seems back on track, and the expectation is that the club will go fully private in a year or two.
Ballyhack also had the bad fortune to open into the teeth of the recession, and it has struggled since, although it was able to build a nice clubhouse of about 12,000 square feet and 28 cottages to house its national members. (Roanoke is not exactly on many people's destination lists, although the city features good restaurants and a well-regarded medical center.) But there is no denying that Ballyhack's problem was not in the golf course itself. After I first laid eyes on the layout, a couple of months before it officially opened, I wrote that it was a "drama queen of a golf course" for its rolling landscape, swirling greens and bunkering that appeared inspired by a mad genius. When I finally played it a couple of years later, my opinion was unchanged. The immense fairways were the only relief of the round. You still needed to choose the proper location of your drive lest the bunkers at greenside block your approaches to the pins.
Ballyhack is a wild ride of a golf course, one you don't forget easily. There are so many ways to play the course that a member would never become bored.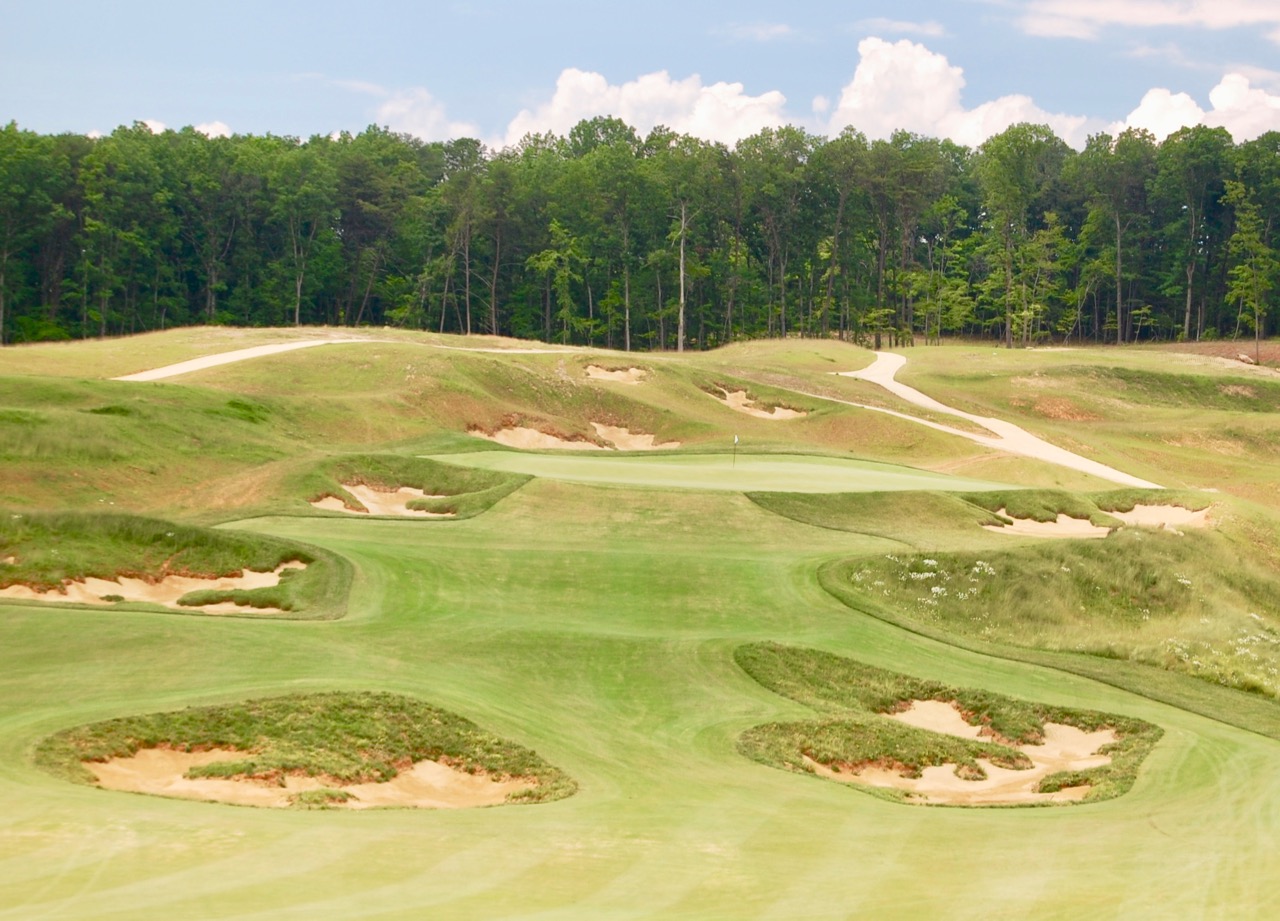 The reason for a waiting list for local residents and none for those living outside the 30 miles is that the club's mission is to appeal to a "national" group of members. In effect, it discourages local members, but if you could see yourself living in an up and coming city like Roanoke, you would be well advised to ignore the discouragement and join the waiting list.
Of course, the best strategy might be to find a home 31 miles from Ballyhack and make the one-hour round trip a few times a week to play an outstanding and, in some ways, astounding golf course.
Ballyhack's Membership Options
Local Resident Membership (inside 30 miles)
Waitlist deposit: $1,000

Initiation fee: $10,000
$2,000 due at membership activation. Balance billed 24 months after join date.
Annual dues: $5,400 (billed quarterly)
National Membership
Primary residence outside 30-mile radius of the club
Initiation fee: $7,000
$1,000 due at membership activation. Balance reduced by expenditures over the dues line over two-year period after joining. Remaining initiation fee balance billed 24 months after join date.
Annual dues: $3,150 (billed 50% in March and 50% in September) 

Complimentary golf cart usage included 

Includes one cottage stay at any course in Dormie Network annually