You typically pay a premium for a lot and home directly on a golf course. Sometimes you pay in blood, as one resident of Austin, TX's Grey Rock golf community found out recently.
We first learned about the incident from one of our favorite web sites, GolfDisputeResolution.com, where Attorney Rob Harris airs some interesting news stories about golf, all with a legal bent to them. You can read all about this latest case of an errant tee shot by clicking here, but the part of it we like best -– although it is not funny -- is that after the errant golf ball hit Maureen Percenti in the head, her son directed golfer Craig Rooker to his ball "which was covered in blood." Rooker, the complaint indicates, "wiped plaintiff's blood off of his ball and continued playing his golf game." Now that's funny –- to a dedicated golfer.
Attorney Harris does not believe Percenti's suit against Rooker will hold up, but her complaint against the golf course might. It seems that the tee box from which Rooker struck his drive had been relocated because of some adjacent construction activities. Still, when will golf community home owners learn that a lot at mid fairway is an invitation to broken windows or a conk on the head?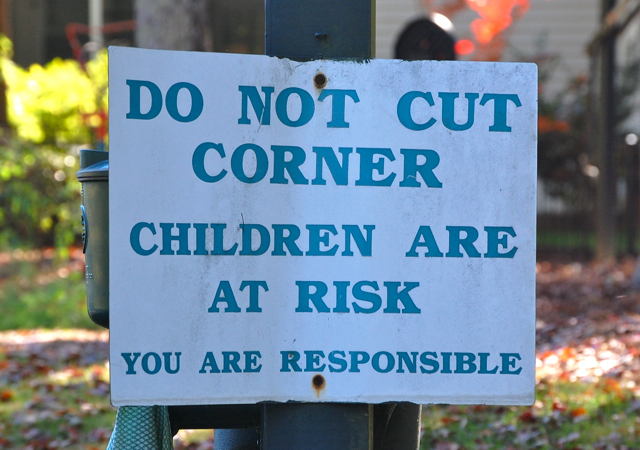 At Pebble Creek Golf Club in Greenville, SC, one of the most intimidating "hazards" is a sign beside the 9th tee box.
Comment
Be the first to comment