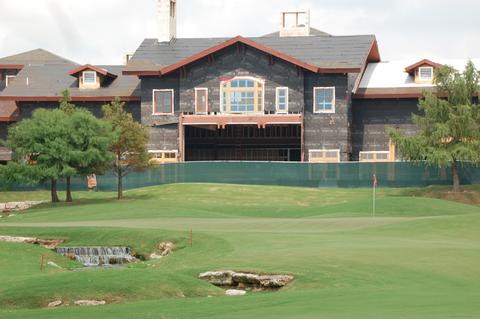 The half-complete University of Texas Golf Club clubhouse late this summer.

This coming March was to mark a highlight in the short, impressive history of the University of Texas Golf Club in Austin, TX. When I visited late last summer, employees and members shared their excitement with me about the impending opening of the club's new $16 million clubhouse. The half-completed structure dominated many of the vistas from the UT Golf Club's roller coaster fairways and was designed to provide some nice eye candy behind the otherwise routine par 4 finishing hole.
But last week during construction, a small fire started on the roof, and with Hill Country winds whipping along at 30 mph, the building never had a chance. Within an hour, the 70-percent completed clubhouse was a total loss.
Club officials told us today that they plan to forge ahead with construction and expect to dedicate a new clubhouse later this year, barring any new catastrophes. Thankfully, the splendid golf course and other buildings at the UT Club, which is set within the huge Steiner Ranch community, were unaffected and, as one news report indicated, some members were totally nonplussed. After arriving for their afternoon tee times to find they had to park their cars 50 yards away from the clubhouse parking lot, they grabbed their clubs, choked back the smoke and, perhaps, a few tears, and headed for the first tee. No sense letting a perfectly good golf course go to waste.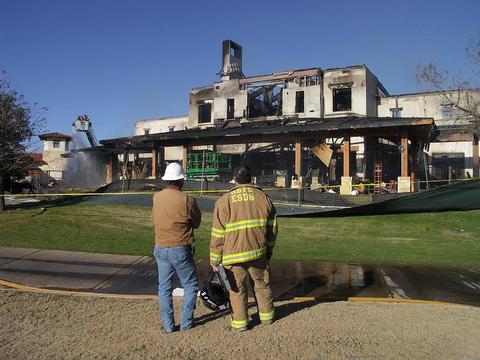 Last week's fire's aftermath, as captured by club member Robert Salas.
Comment
Be the first to comment