We humans tend to celebrate round numbers. I write this mere hours after the ball dropped in Times Square in front of tens of thousands of people celebrating a specific cycle of 365 days. The newspapers and magazines are filled with stories about highlights – and a few lowlights – of a decade that ended at midnight and a new one that started just after.
In reality, a decade can start and end anywhere you want it to, as long as it comprises 10 years exactly. In terms of the life span of golf communities, I would argue that the previous decade ended – and a new one began – with the 2008 recession, which threw the entire real estate market into chaos, caused some golf communities to close and others to change in fundamental and long lasting ways. That decade from 2008 to 2018 was one of restoration, as golf communities could no longer count on an endless supply of golf-interested baby boomers and were forced to accommodate a swath of retirees less interested in golf. Myrtle Beach, the quintessential area for golfing retirees, as well as visiting golfers, suffered as much as any area. It is littered with golf communities whose former fairways and greens are now populated with condos and small single-family homes -- assuming they aren't populated with overgrown grass and tall weeds. (The latest victim, Indian Wells, is a fine public course I have enjoyed playing over the last few decades.)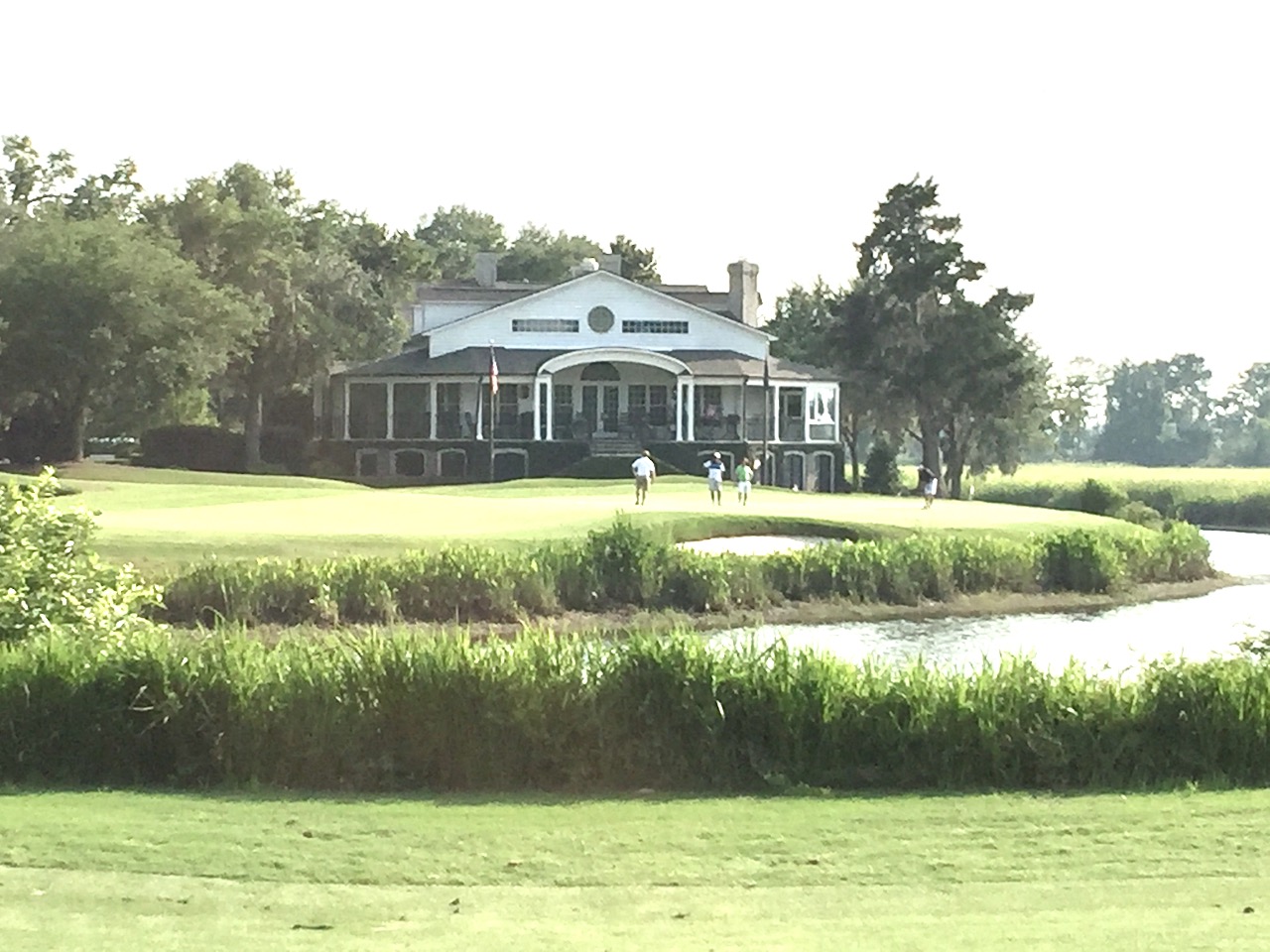 As if the approach shot on the par 4 18th at Caledonia Golf & Fish Club is not intimidating enough, you could find yourself with a clubhouse audience overlooking the green.
Golf lost a few million regular players during that '08 to '18 decade, and that meant golf courses that were neither efficiently run nor well-designed faced financial crises. Myrtle Beach, which is the ultimate symbol of golf-centric locations, became a microcosm of what happens when an economy hits the skids and discretionary income dries up. Troubled golf courses became easy targets for any group of people with cash. A few Myrtle Beach golf course operators tacked on local courses, for pennies on the dollar, to their already established operations, creating multi-course memberships for $99 and up.
Since Chinese companies in the early 2010s were flush with cash and eager to take advantage of the EB-5 Visa program that offers permanent residency for certain investments in American companies (including golf courses), one Chinese firm purchased 23 of the Myrtle Beach Grand Strand's most iconic layouts. Retirees with an itinerant golfing streak will find a membership in Founders International's Prime Honor's program a way to play a different course every day on the cheap. And for those who prefer the highest quality golf in smaller quantities, Caledonia and True Blue, arguably two of the top five courses among Myrtle Beach's 90-plus layouts, offers an annual membership that will pay for itself in fewer than 30 rounds.
Real estate in Myrtle Beach still hasn't fully recovered from the recession. I know that personally. Thinking we might build a home in Pawleys Plantation (Pawleys Island), where we had owned a condo since 2000, my wife and I purchased a lot overlooking the 16th fairway with a long view of the marsh and the island beyond. I laugh, to keep from crying, when I tell people I bought the lot about 15 minutes before the recession began. Within a week, it was worth about 50% of what I paid for it. (Note to readers who would like to build a home with a golf and marsh view beside a terrific Jack Nicklaus golf course: I will give you the special Golf Community Reviews reader discount if you are interested; and I will pay for your initiation fee in the semi-private club.)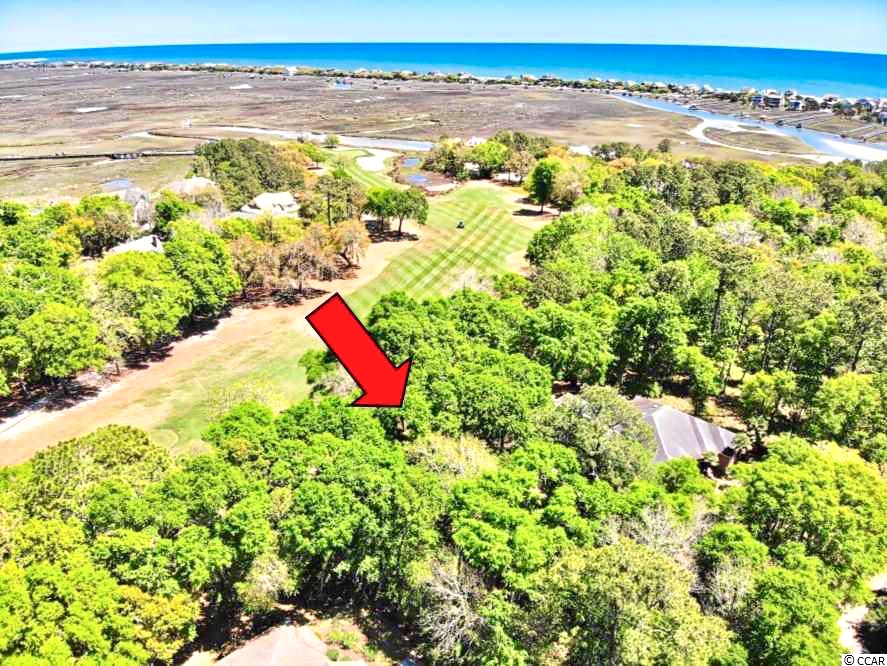 Lot for sale on the 16th fairway of Jack Nicklaus' Pawleys Plantation golf course, just a six-minute ride to a beautiful Atlantic Ocean beach. Contact me if you would like more details,.
Pawleys Plantation, one of the courses owned by the Chinese firm mentioned above, is another example of how golf courses responded to the changes in the market. When my wife and I bought our condo in 2000, the developer offered to pay $7,500, half the initiation fee for golf club membership. Last year, Pawleys Plantation Golf & Country Club reduced its initiation fee from $15,000 to $2,500 – about 20 years too late for me.
Who knows what the next decade will bring? Happy New Year to all.