I will have much to say here in a few days about the lush Briar's Creek golf community and course, located on Johns Island south of Charleston. In addition to its entertaining and challenging Rees Jones golf course, club members enjoy one of the nicest, yet understated, clubhouses anywhere. Without being ostentatious, the Briar's Creek clubhouse manages to be both comfortable and stately, owing to its position on one of the highest points on the golf course and its proximity to an expansive marsh that separates Johns Island from Kiawah Island.
The developer of Briar's Creek, Steve Koenig, and his partners left no detail unattended, so much so that the men's locker room and latrine provide the best marsh views you will see anywhere.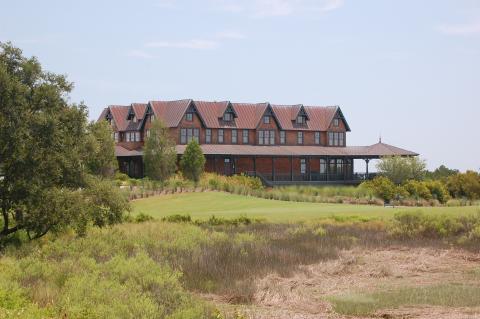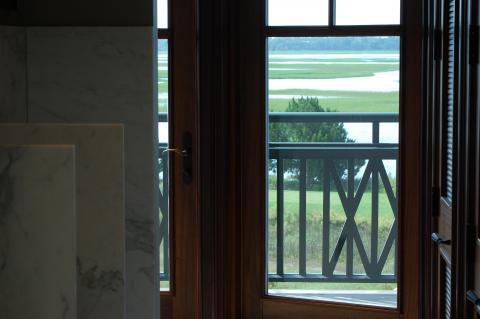 The stately, arts and crafts style clubhouse at Briar's Creek contains a number of attractive features, but none more interesting than a men's bathroom with a commanding view of the marshland.
Comment
Be the first to comment