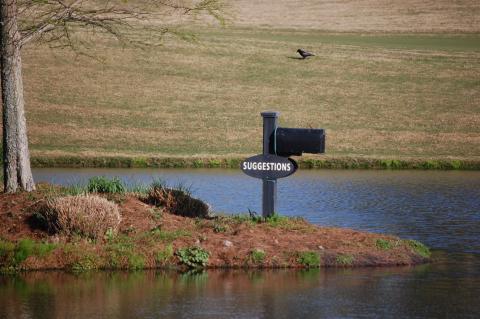 Berkeley Hall Golf Club members provide input, if they dare.
At the Berkeley Hall Golf Club in Bluffton, SC, members are encouraged to make suggestions to improve its two Tom Fazio golf courses. Alongside the 12th fairway, the club has set up a suggestion box. Anyone who would like to provide input to the country club is free to do so. All they need to do is swim out to the island that holds the box. With any luck, they will make it back to the fairway without encountering the alligators that frequent the pond.
These are serious times for golf clubs, so it is nice to see one with an obvious sense of humor.
I'll have some suggestions about Berkeley Hall in a few days.
Comment
Be the first to comment