About two thirds of the 26 Tournament Players Clubs are private, but even those available to the daily fee player can be pricey. The vaunted TPC at Sawgrass in Florida now charges more than $300 per round, a lot for those of us who don't run hedge funds. The others charge well over $100 at peak times. Membership rates tend to follow the pattern of green fees.
TPC Myrtle Beach is not the best TPC course and, indeed, isn't even the best daily fee course within a 10-mile radius on the south end of South Carolina's Grand Strand. That distinction goes to the Caledonia Golf & Fish Club in Pawleys Island; some might quibble as well that True Blue, Caledonia's companion course, and Pawleys Plantation, a tough and scenic Jack Nicklaus Signature Course, are better. I put TPC in their league.
But there is little argument that TPC Myrtle Beach deserves to be on the list for any golfers visiting the area for a long weekend or week. Top prices for daily fee golfers are $165 in the high seasons (spring and fall), but if you are staying on a local golf package, you will do better. Like all TPC courses, the one south of Myrtle Beach conforms to a level of standards and derives the benefits of the resources available from the PGA. And although the TPC courses are all over the place in terms of degrees of difficulty -- TPC Myrtle is on the easier side -- they do share impeccable conditions.
TPC Myrtle Beach has always been in nice shape when I have played it, and in recent months it redid its turf to make it even better and restore it to the glory days when it was a senior tour stop. As our friend Elliot deBear's photos below show, its layout by one of our favorite designers, Tom Fazio, is also visually arresting and challenging.
The course sits inside the large (3,600 homes at full build out) and gated Prince Creek community in Murrells Inlet, a few miles west of Highway 17, the main north/south route along the Carolinas coast. Homes in Prince Creek range from modestly sized and priced town homes (starting in the $200s) to larger homes on larger lots and into the high-six figures. One of the builders in Prince Creek recently went into bankruptcy; therefore, expect prices to have softened a little throughout the community.
Prince Creek residents can join the golf club for a $15,000 initiation fee, which provides unlimited golf and discount privileges at the other TPC daily fee courses (but not the private ones). Those who live outside Prince Creek can join the club on an annual basis for $2,000 (full family) but do not receive playing privileges at the other TPC courses. The TPC Myrtle Beach web site is outdated, but you can call for updated membership information at 888-742-8721.
Elliot deBear's photos follow...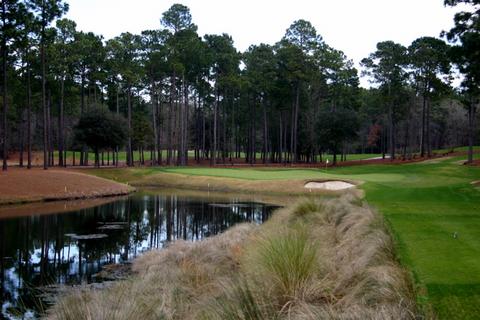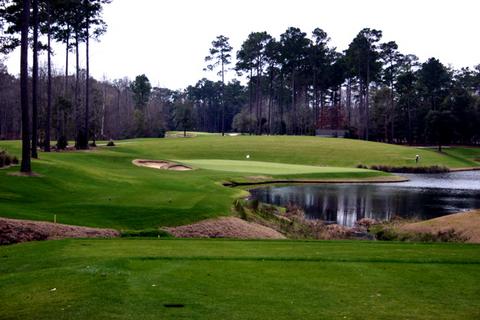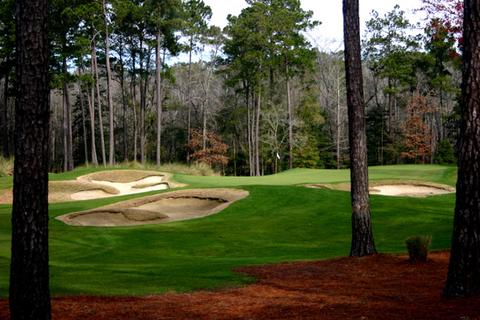 Comment
Be the first to comment