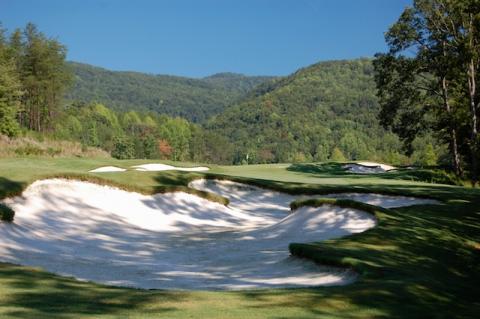 Tom Fazio's design at Bright's Creek is the 21st best course in the golf rich state of North Carolina.
I don't promote golf communities at this site; I review them and report news about them. But some readers may be thinking I am a shill for Balsam Mountain Reserve, the high-end golf community near Waynesville, NC. I have been writing about it quite a bit lately, but as soon as they stop making news, I will slow down. Most recently, Balsam Mountain, a Chaffin & Light community, reported the best first quarter sales of any in the mountains and its own personal best in eight years. Now, a group of independent golf course raters has named Balsam Mountain's Arnold Palmer course the best new golf course in the state.
Okay, it is true that the North Carolina Golf Panel, whose rankings appear in the April edition of Business North Carolina magazine, did not have many new courses to choose among, what with developers putting the brakes on new course construction. However, Balsam's overall ranking of #24 on the list of 100 put it ahead of such notables as the Nicklaus Signature Cliffs at Walnut Cove, just behind #21 Bright's Creek (Fazio) and well ahead of Trillium Links, the unusual Morris Hatalsky design, which crept onto the list at #98.
The NC Golf Panel's list is not available online yet, but for an article about the list, see Keith Jarrett's article at the Asheville Citizen-Times by clicking here.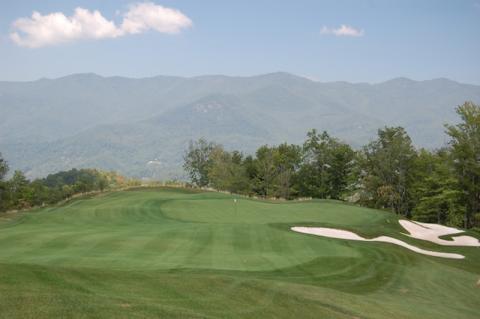 Arnold Palmer's design for Balsam Mountain Preserve is high on stunning views, as well as challenging golf.
Comment
Be the first to comment