It takes quite an investment in time to get to Edisto Island (pronounced with the accent on "Ed") in a remote area of the South Carolina coastline, some 40 miles from Highway 17. And once you are there, it still takes some doing to get to the Plantation Golf Course on a peninsula that juts into the Atlantic Ocean on the southern tip of the island.
Andy Litteral of Richmond, VA is a faithful reader of this blog site and our newsletter, and a frequent golf partner when I am in Virginia. Andy made the trip to Edisto in September, accompanying his wife, Anna, who attends annual reunions there with a group of friends from college. Andy played the Plantation course and wrote a review which will help me kick off a new web site, OffTheBeatenCartPath, that will debut before year's end. But his pre-round warm-up is worth mentioning in advance.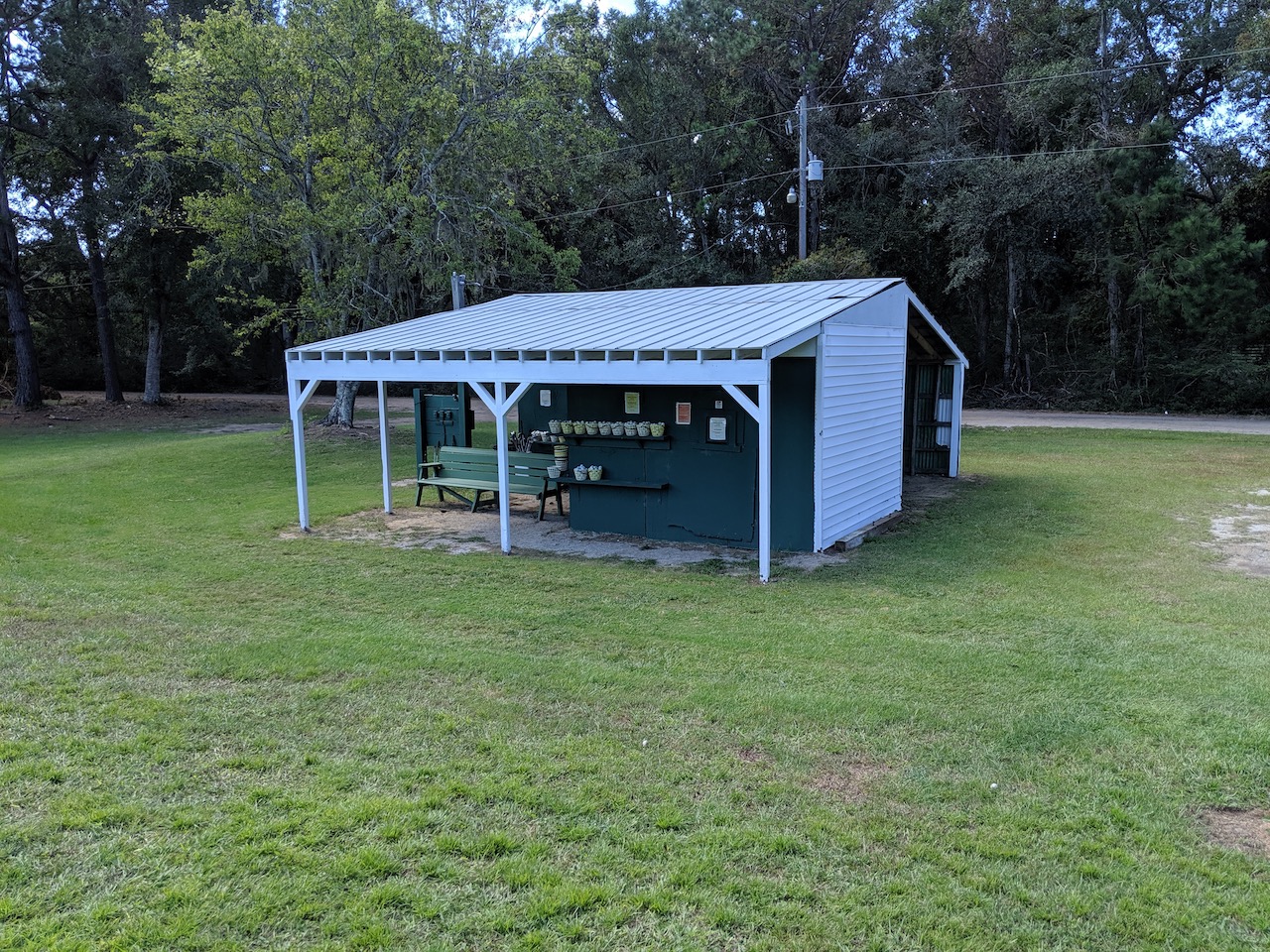 All photos by Andy Litteral
The Plantation course offers no practice range, although it has a couple of hitting nets, which doesn't help you to gauge distance. The only way to properly warm up for a round is to drive 10 minutes north to the Edisto Driving Range. Andy found no attendant waiting to take his $5 and present him with his bucket of balls. Instead, he found what he described as an array of buckets that reminded him of the line in the movie Forrest Gump that described "life (as) a box of chocolates." A row of buckets awaited him, most bearing a generous assortment of golf balls in white and yellow, some striped, some not. Above them was a sign that touted an honor system that invited the golfer to drop $5 in the adjacent box and take a bucket of balls.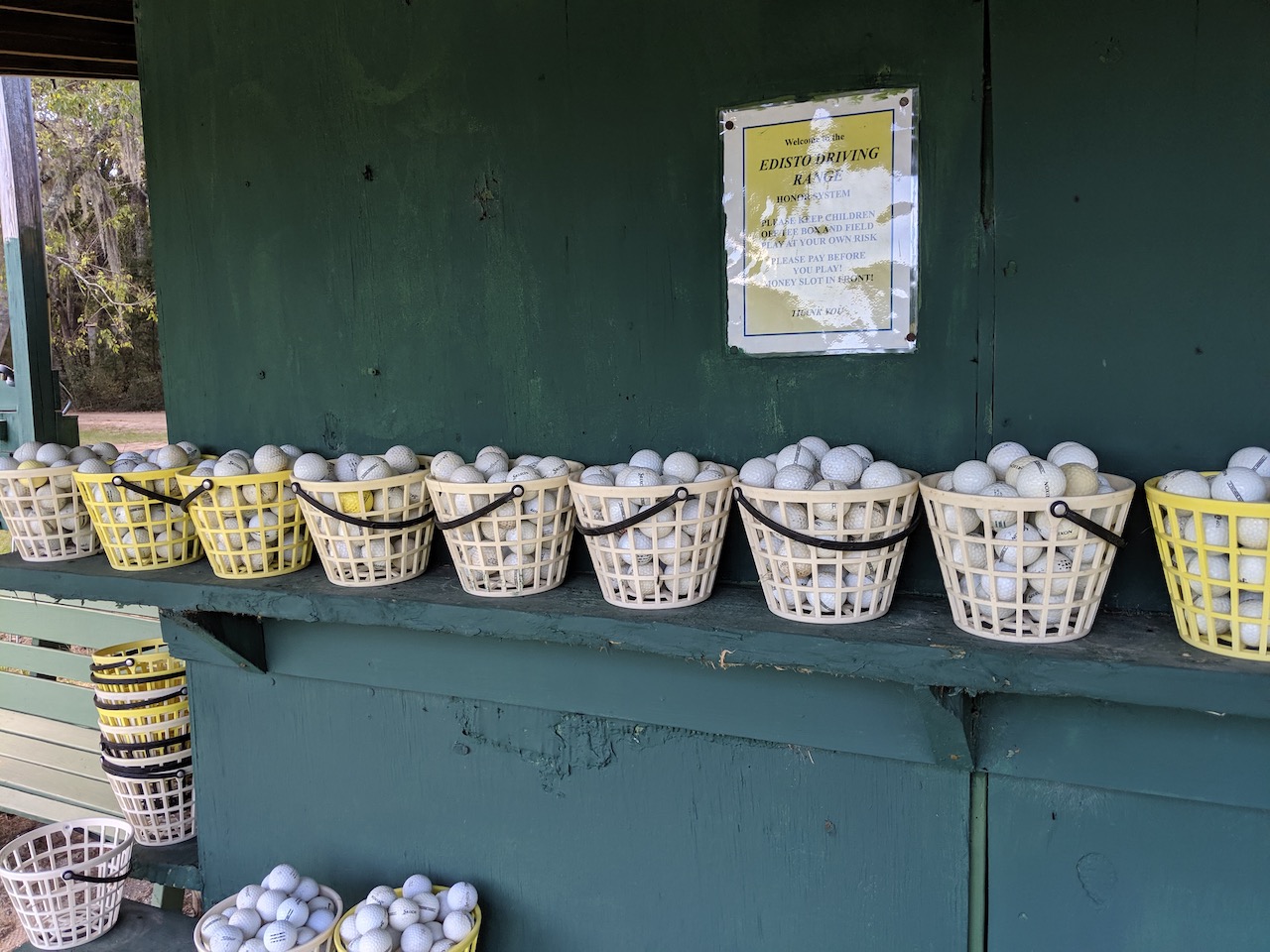 After the end of the peak season (Labor Day), the practice range is empty for periods of time, and it would be easy to grab a "box of chocolates" without paying the modest $5. But golf is based on honesty, and whoever owns the range surely depends on that. The Edisto Driving Range and its weather-beaten shack, according to Andy, look as if they have been there for decades. Whoever owns the place has counted on the honesty of golfers and, in the long run, apparently it has paid off.