A week before Johnny Miller retires from the golf tournament broadcast booth, I had the opportunity to play one of the 17 layouts he designed. Harmony Preserve Golf Club is located smack in the middle of one of those golf communities that offers retirees an alternative to the massive Villages in central Florida, albeit on a much smaller scale (one golf course compared with The Villages' 35). You can tell that considerable planning went into the development of Harmony Preserve, which is located pretty much in the Middle of Nowhere, Florida, between Orlando and Vero Beach. (One of the real estate sites pitching homes in Harmony indicates that the "Florida Mall is just 30 miles away.")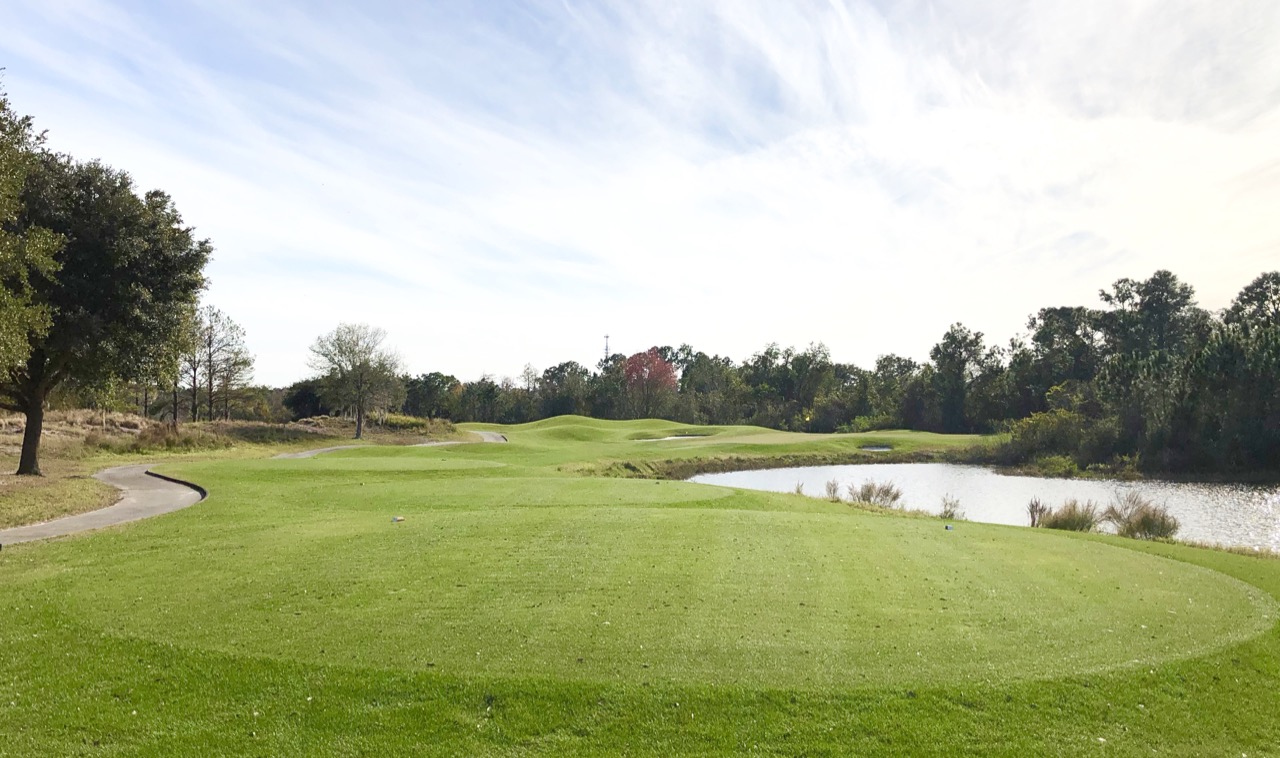 Water is featured on every hole at Harmony Preserve, although forced carries are rare.
A mix of single-family homes and townhouses, with a "town center" section just inside the gates, the community was designed to overcome its remote location with a basic array of services on site; actually very basic in that the "center" is just two blocks wide. By the looks of it, Harmony's target audience is independent-minded retirees desirous of an active retirement at a fair cost. Homes start in the low $200s, and golf memberships are sharply priced beginning at $2,750 annually for as much golf as you want to play ($3,750 for unlimited play with a cart). You won't do better than that at most nicely maintained golf clubs in Florida.
What about the golf course? First of all, this is Florida and, therefore, don't expect any dramatic contours from fairway to green that weren't created by bulldozers. Those who want the occasional exercise of a good walk will find Harmony Preserve quite accommodating. Although there is a water feature on every hole, the fairways are quite generous; a few bunkers at greenside will give you pause as you prepare your approach shots. I found the greatest challenges of the golf course almost exclusively in the greens whose contours were sometimes obvious but, for the most part, subtle. This was my first round of the year, an excuse of sorts, but there is no excuse other than tricky greens for a half dozen three-putted greens.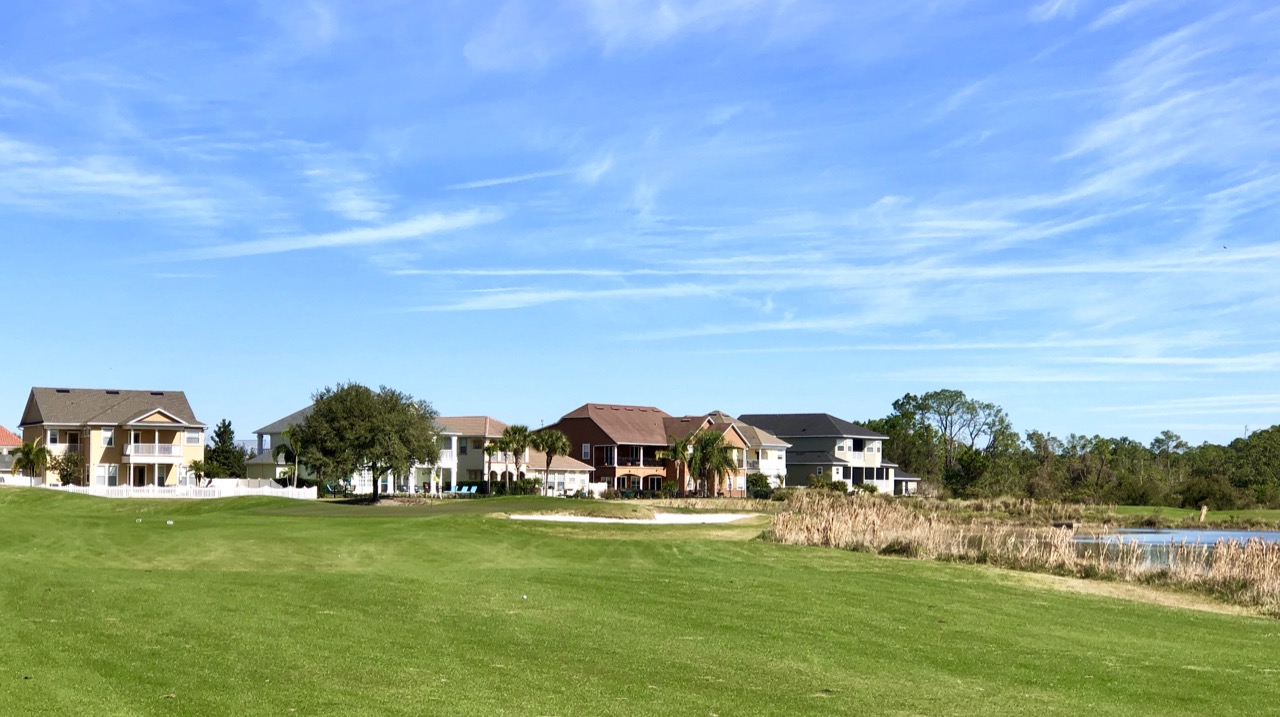 Homes in the Harmony Preserve community are, for the most part, sited close together, but prices start at very reasonable levels, in the low $200s. Golf membership pricing is a bargain too.
I understand from other reviews of Harmony that alligators keep a wary eye on golfers during the warmer months. On the coldish day we played, we didn't see a one.
I was expecting a golf course that reflected Johnny Miller's personality, or at least the one he's expressed on air for the last three decades. But Harmony Preserve, while a perfectly enjoyable experience, lacked much drama (except on some of those greens). Miller, like former PGA stars Gary Player and Greg Norman, seemed to overcompensate in his design for Harmony. (Player's layout for The Cliffs at Mountain Park and Norman's at The Reserve in Pawleys Island, both in South Carolina, do not reflect the bravado of their personalities, or the make or break style of their golf games back in their heydays.) That is not criticism; all these golf courses, located in areas frequented by golfing retirees, may not reflect their artists' personalities, but they certainly will please their audiences.
Harmony Preserve
Harmony, FL
28 miles to Orlando International Airport
45 minutes to Melbourne, FL
55 minutes to Walt Disney World, Orlando
Homes from the low $200s
Sample home for sale: Click here
Golf course opened 2002, designed by Johnny Miller
7,428 yards from Miller tees, Rating 76.1, Slope 136
6,413 yards from White tees, Rating 71.1, Slope 126
5,408 yards from Red tees, Rating 65.9, Slope 114
Full golf memberships from $2,750 annually
If you would like more information on Harmony Preserve, or to arrange a visit, please contact us.
Comment
Be the first to comment