No sooner had the pixels dried on our glowing report on the Florida real estate market ("Bull Run: Housing experts predict double-digit rise in Florida prices for 2013," March 19) than a Florida housing market expert threw cold water on our optimism. In a Sunday real estate section article authored by Columnist Mary Umberger and first published in the Chicago Tribune, Florida real estate consultant Jack McCabe said, "I think people are jumping the gun (in celebrating the return of the Florida markets)." 
        McCabe's thesis is that foreign and corporate investors are buying up most of the most distressed properties, fixing them up and renting them out to folks who either can't afford a down payment on a home or the payments themselves. Eventually, when prices fully recover, the investors, the theory goes, will unload the properties at a nice profit. Some of the prices they are paying for those properties now may be too high to support "flipping" and could create another "bubble."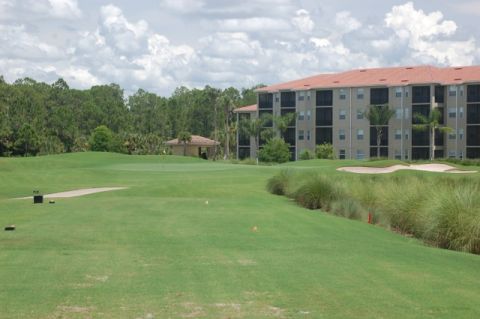 Heritage Bay near Naples, which was developed by Lennar Corp.  Membership in the fine 27-hole golf club comes "bundled" with the price of a home.  Condos begin in the high $100s, with single-family homes starting around $400,000.
        McCabe also says a large number of buyers from Canada, Europe and South America have targeted the west coast of Florida. I visited golf communities in Sarasota and Naples last year and saw a fair bit of construction going on. Prices are still reasonable in a wide range of golf communities, from Lennar Corp's Heritage Bay in Naples and Heritage Harbour in Sarasota (starting under $200,000 in both) to the more upscale Vineyards in Naples (condos in the mid-$200s to single-family estate homes at more than $1 million) and beautifully landscaped Laurel Oak in Sarasota (single-family homes from the mid-six figures). The Lennar communities "bundle" golf club membership with the price of a home, an excellent value for those who plan to play a lot of golf. At our Golf Homes Listed web site, we feature current listings for sale in 11 golf communities in Sarasota and Naples, including the two Heritages.
        My current opinion is that, investors aside, there are still many bargains in Florida golf communities. But if the stock market continues strong over the coming months and retiree portfolios instill a bit more confidence among baby boomers who have been putting off moves to a warmer climate, then demand may grow for golf homes in Florida. And as demand grows, prices will rise unless supply spikes significantly. The two sides debating the future of the Florida real estate market will continue to snipe at each other's arguments. Eventually, one side will be wrong, and one will be right. But if you are considering a search for a Florida golf home at a reasonable price, ignore both the exuberant and the gloomy and think about making your move.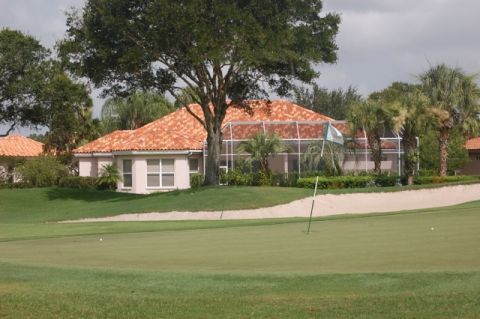 The Laurel Oak golf community near Sarasota features single-family homes and a sleek golf course.  Current golf homes for sale start in the $400s.
Comment
Be the first to comment