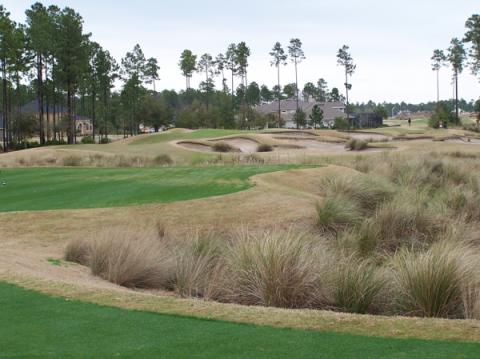 The par 3 3rd hole at North Hampton gives a taste of all the elements Arnold Palmer weaves into the links-like course, including a tee shot that appears to be more challenging than it actually is.
I am not a big fan of Arnold Palmer design golf courses. I find them a little over-designed, the natural contours of the land too disturbed generally for my taste.
But that is not the case at North Hampton, a links-like layout in Fernandina Beach, FL, just north of Jacksonville that I played about 18 months ago and where the King shows what he can do with a little restraint and finesse. As I wrote in March 2007, the North Hampton layout will provide most golfers with "a tough but fulfilling four hours." (For the full review,
click here
).
North Hampton's developer, LandMar, is selling out its remaining few home sites in the almost fully formed community. The few sites with views of the golf course are priced in the mid $100s. Other sites range from the low $100s to $500,000. One nice feature of ownership in a LandMar community is that you have access to golf courses in their other communities in Georgia and Florida, as well as at courses in the portfolio of Crescent Communities, another large, regional developer. Play is free at your home course and deeply discounted at the other courses.
If you are interested in more information about North Hampton,
let me know
and I will be happy to provide you with contact info.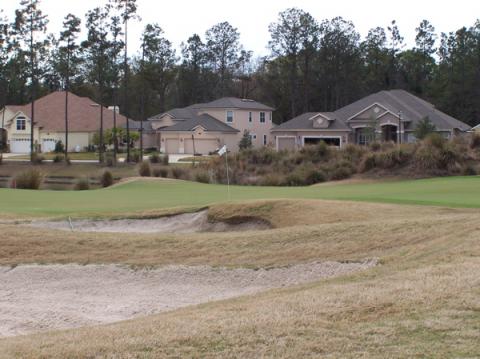 You won't find too many wide-open spaces between homes at North Hampton, but lot prices are reasonable, at about $150,000 for a golf view.
Comment
Be the first to comment