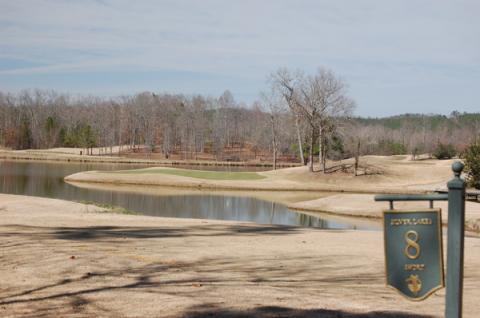 The Short Course at Silver Lakes features nine par 3s that would fit well into any top course.

After a round of golf yesterday at the Silver Lakes Golf Course on the Robert Trent Jones Golf Trail in Glencoe, AL, I took a quick tour of the small neighboring community. An attractive home, one of the largest in the neighborhood, perched on a rise with a view of the golf course and lake out the back, had a "for sale" sign on its front lawn with one of those boxes that holds information sheets. I did what I always do; before I stopped to grab one of the sheets, I made a mental stab at the price of the home. I figured around $500K because Glencoe is pretty much rural Alabama, halfway between Anniston and Gadsden. I've seen similar-sized homes in golf communities elsewhere in the southeast go for $700,000 and more with the same kinds of views.
Well, not to extend the suspense, this home is listed at just $329,000. It is no more than a two-minute drive to the RTJ courses at Silver Lakes - three excellent nines plus a Short Course that can't help but improve your play on par 3s. For those who appreciate small town living and nearby golf, it is quite a deal. Let me know if you are interested in more details and I can put you in touch with the local real estate agent.
I'll have more on my three days on the Jones Golf Trail in coming days.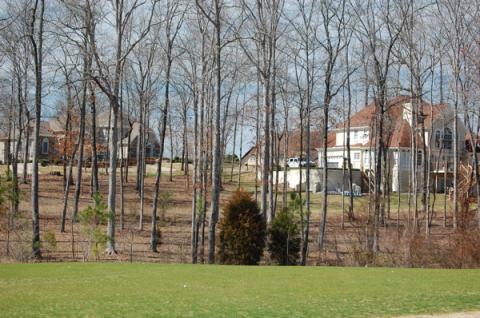 Only a few homes in the Silver Lakes community have views of the golf course...for now. There seems to be plenty of land available for more. A home similar in size to these is on the market currently for $329,000.
Comment
Be the first to comment