A friend and former customer invited me to play the Ralston Creek course at Daniel Island this past week. After two inches of rain the night before, the course was in outstanding condition, and except for a few flecks of mud on the ball on a few drives, we could have played the ball from its place of rest. The greens were smooth if a little thin on grass in a few places; like many golf courses up and down the east coast, greens are still recovering from the extraordinarily heavy rains of last October which made many greens virtually unplayable early this spring. The Rees Jones designed greens on the Ralston Creek course are enormous and undulating; the undulations provide a sense that putts break much more than they do, and most of my misses -- there were many -- were on the high side.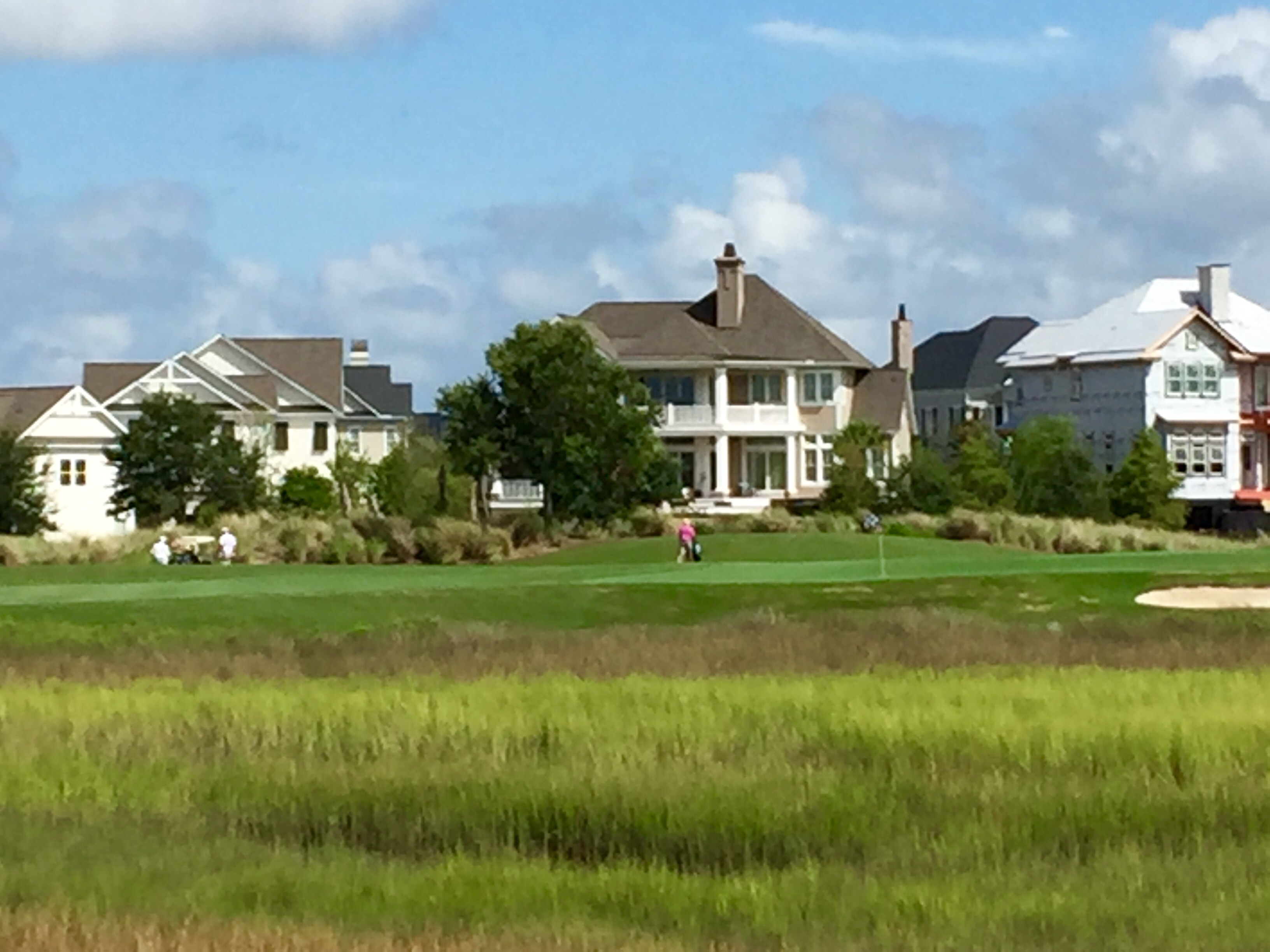 What was most impressive about this latest visit to Daniel Island -- I try to at least drive through the "new urbanism" community once or twice a year -- were the number of homes under construction. After more than two decades, Daniel Island is now at the age that it can be described as "mature," but there seem to be a number of large undeveloped patches still available; along the golf course, homes were going up in between other established homes, a sure sign of a healthy market. Indeed, homes that were priced at around $300,000 when my wife and I started our drive throughs 15 years ago are now approaching list prices of $1 million.
We noted on this year's drive through that three-story buildings were going up along the drive just before the entrance to Daniel Island Park, the upscale neighborhood of estate homes and the location of the Daniel Island Club (Tom Fazio designed the other 18 holes in the 36 hole complex.) We saw a sign for apartment leasing, stopped by the office and received a guided walkthrough of a few apartments in the community called Wharf Seven, which is being developed separately from the Daniel Island developer. The apartments were modern, well appointed and priced from $1,475 for one bedroom units, $2,065 for two bedrooms and $2,400 hundred for three bedrooms. Our guide did not know the answer to my question about whether there is a special arrangement for membership in the Daniel Island Club whose regular initiation fee is around $80,000. Yes, it is expensive, but I have always found the service in and around the clubhouse to be impeccable. One thing I had not seen before at any other club was a barber shop inside the men's locker room.
If you can afford it, Daniel Island membership offers excellent golf, lots of sshopping and other services right on the island, and the great city of Charleston just 20 minutes away.