Over the last four days, I played four excellent golf community courses in the Myrtle Beach area, all in South Carolina, that were fun to play and in nice condition. And, like most golf courses along the Grand Strand, they are accessible to the public. Homes beside the fairways of the four layouts are a mix of single-family and condominiums and, in general, they were priced at the low end of the local scale. If you are okay sharing your golf course with traveling visiting golfers and locals, you will pay appreciably less for a home than in the half dozen or so private golf communities of Myrtle Beach.
The four, in order of play, were Pawleys Plantation in Pawleys Island; Tidewater in Little River, SC; TPC of Myrtle Beach in Murrells Inlet; and Willbrook Plantation in LItchfield Beach. Pawleys Plantation features a Jack Nicklaus golf course with a split personality between its two nines: The front nine layout threads its way between large bunkers and live oak forests, whereas the back nine runs mostly along the marsh that separates the community from the island and Atlantic Ocean beach, one of the nicest on the east coast. Condominiums are currently selling as low as $184,900 and single-family homes from $265,000.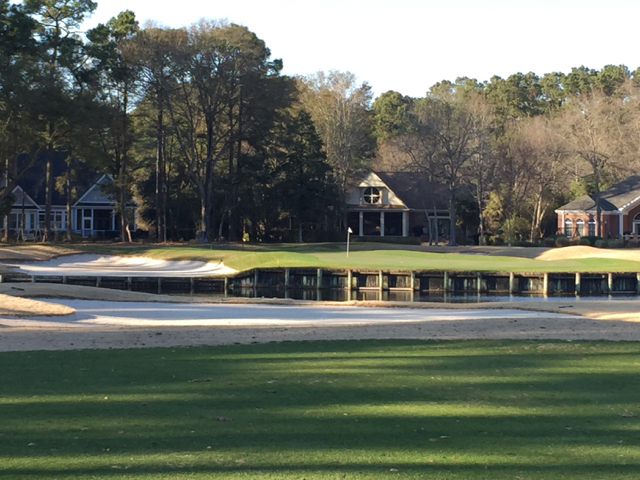 The back nine at Pawleys Plantation begins with a short par 4 that features a large bunker and a pond up tight against a well-bunkered green.
Tidewater was designed by the relatively unknown Ken Tomlinson, but don't think that it is in any way inferior as a layout. It is perennially one of the best reviewed and most popular courses on the Grand Strand. Located just below the North Carolina state line a couple of miles inland, it features impressive reviews of marsh, inlet and the beaches beyond. Single-family homes at Tidewater start at $230,000.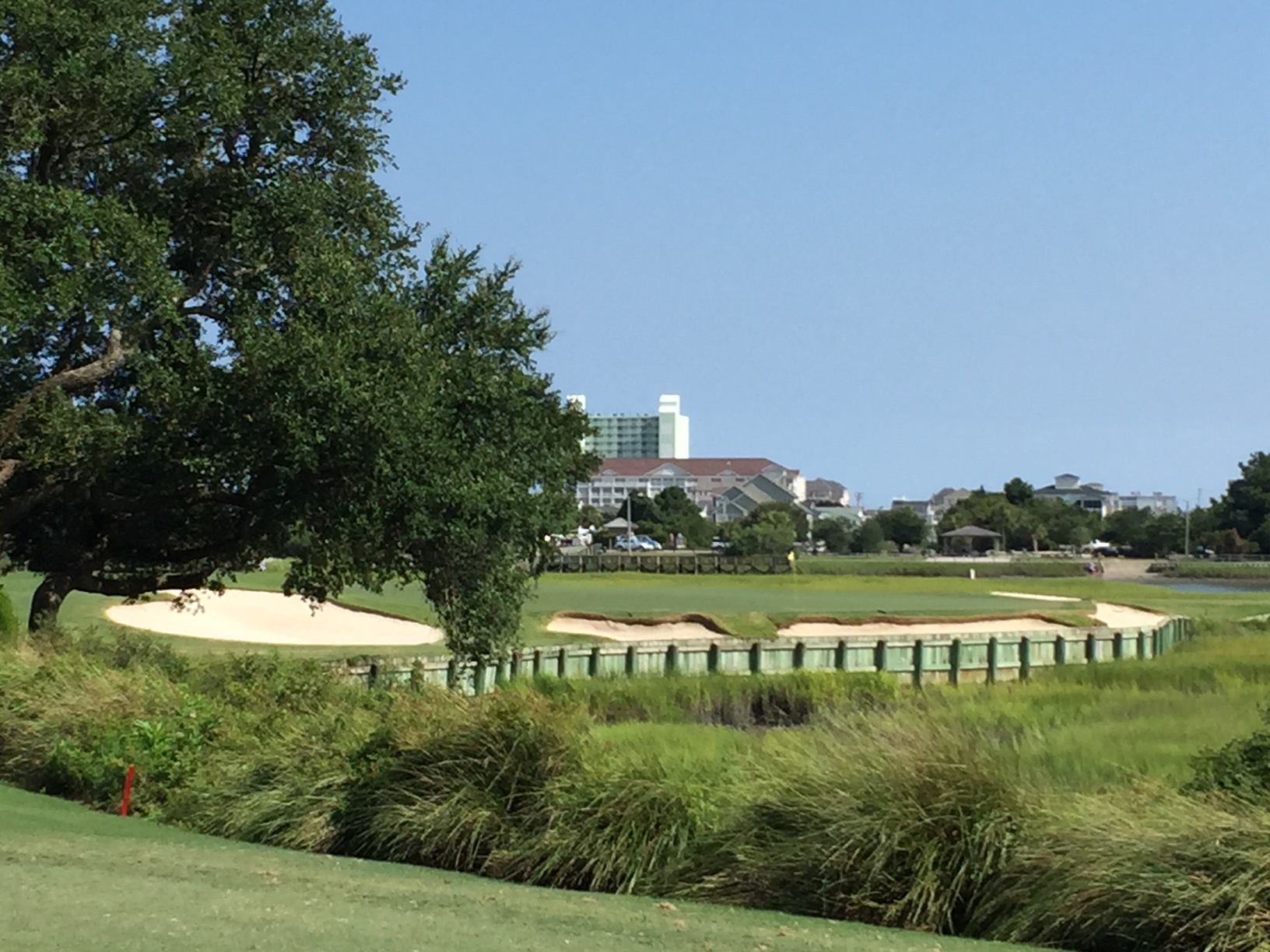 The Tidewater Plantation golf course features some dramatically designed holes, including a part three with bulkhead and interrupting tree.
TPC of Myrtle Beach is part of the network of TPC courses throughout the nation, and members of the local course have access to many of the other clubs. The gentleman I was paired with at the TPC course was over the moon at what he said was the best bargain in golf in Myrtle Beach, just $1,500 per year in dues. The course is one of the more challenging by Tom Fazio but characterized, for the most part, by the designer's large, cloverleafed trademark bunkers. Although some areas of the fairways were a little thin, the greens were in nice shape, although not cut on a day where temperatures reached well into the 90s. TPC sits inside the community known as Prince Creek, which features a number of different neighborhoods. Condos are priced from $150,000 and single-family homes from $220,000.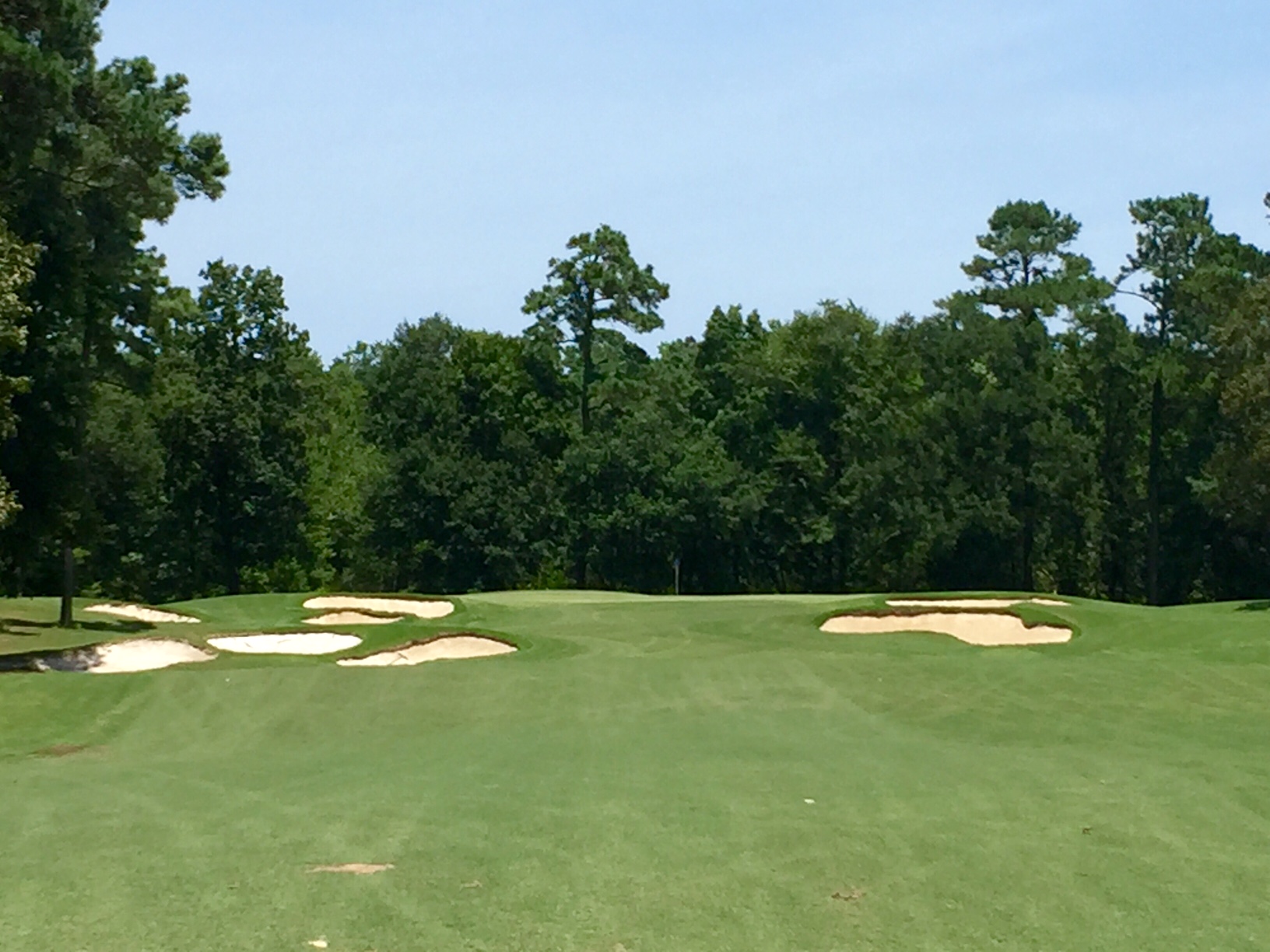 TPC Myrtle Beach was designed by Tom Fazio, noted for his imaginative bunkering in both fairways and around greens. He does not disappoint in Myrtle Beach.
Willbrook Plantation is located along a two-mile road that is home to two other golf courses, including Tradition Club and the private Reserve at Litchfield. Surrounded by plenty of marsh, Willbrook can become a bit damp after typical Low Country downpours, but on the day I played it, it was dry as a bone, although the Bermuda rough was sticky and tough to emerge from. Willbrook is the only community in which no homes are for sale under the price of $449,000, but it is a nicely landscaped, mature and gated community with a fine golf course at its center.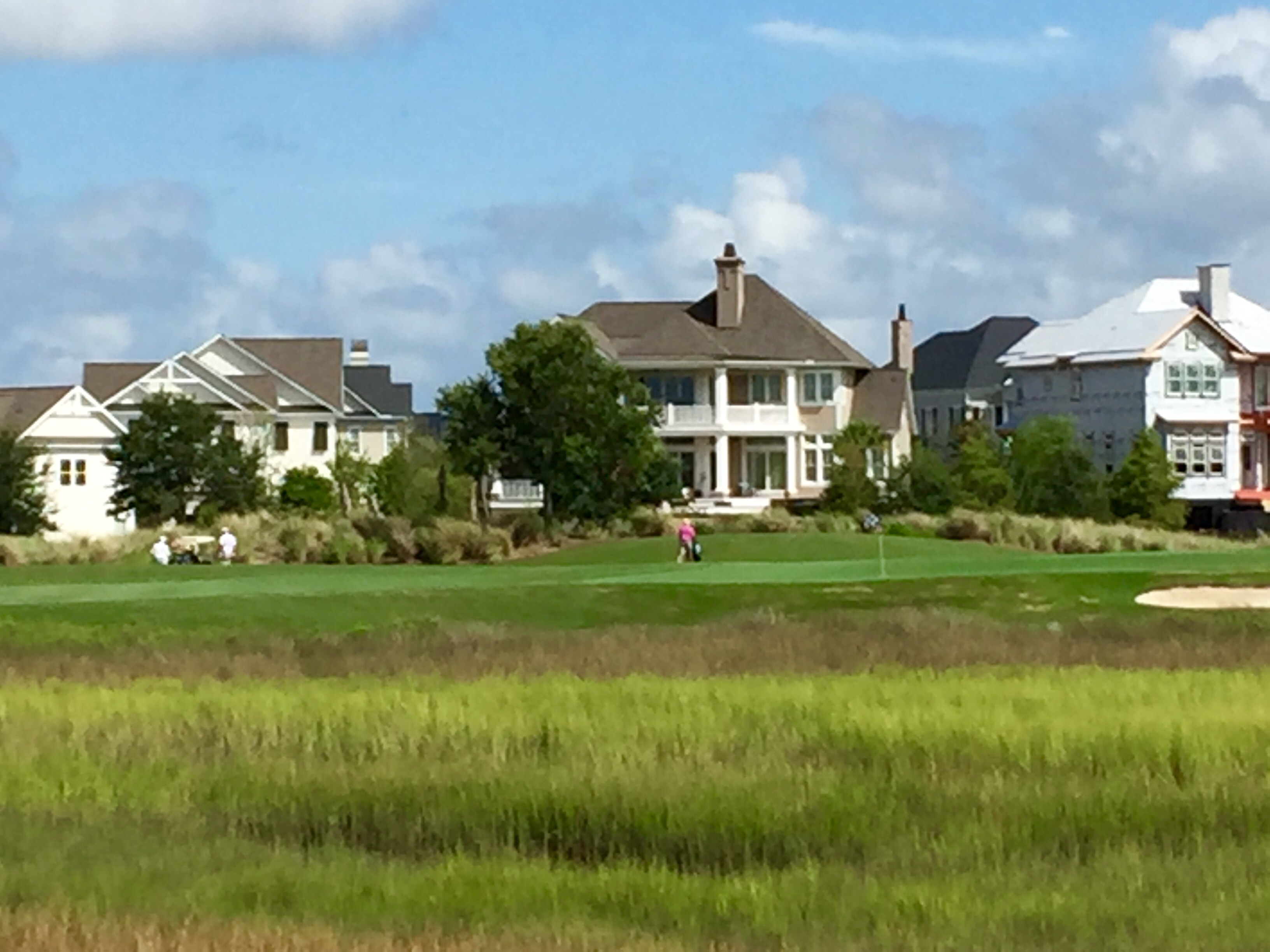 Single-family homes are at a premium in Willbrook Plantation in the golf-rich area of Litchfield Beach, SC.
If you would like more information on any of these communities or on the many golf community options in the Myrtle Beach area, please contact us.