Thanks to the hyperactive optimism of speculators who bought properties just before the 2008 recession, beautifully sited home sites beside a terrific year-round golf course within an easy walk of the beach are available for less than the cost of a candy bar.
Six lots inside the boundary of Haig Point, the lush and isolated golf community amidst a forest of live oak trees and coastal marshland on Daufuskie Island, are listed for sale at just $1 –- and have been for years. The costs to build a dream home on Daufuskie Island are higher than on the mainland because only boats and a ferry can bring the materials and labor to the isolated island. But when a nice plot of land costs a buck, even $250 per square foot can yield a very nice 2,000 square foot cottage in paradise.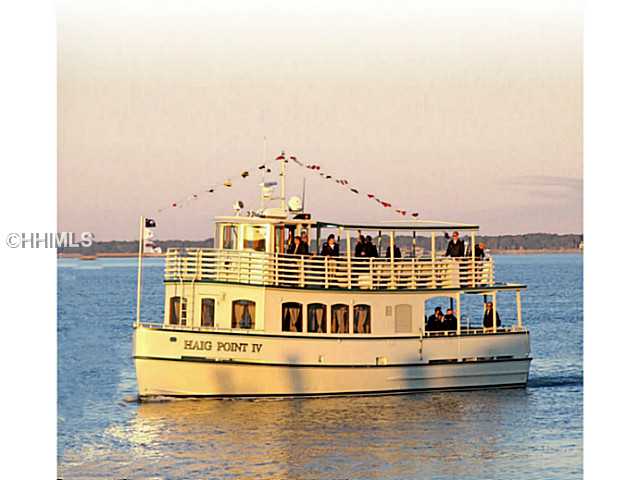 The Haig Point ferry to and from Hilton Head Island is the lifeblood of the community, and the most expensive component of homeowner dues. Photos courtesy of Hilton Head Island Multiple Listing Service.
And Haig Point pretty much meets the definition of paradise...if that definition includes clean air (because there are no polluting vehicles on the island except for a few service vehicles), peace and quiet, a Rees Jones 29-hole layout that maximizes the marsh and forest of live oaks, and a frequently running ferry that makes connections with the mainland easy when necessary.
A few of the $1 lots include club membership in the deal, which saves about $20,000 against the current tariff. Carrying costs in Haig Point are not the cheapest in golf community living, but that ferry is expensive to run and it isn't as if the island is teeming with industry to offset property taxes and other costs. Actually, Haig Point did begin as a business location; International Paper saw the island as a great logging opportunity and, later, when the price of paper no longer justified island operations, as a great opportunity to get into the residential community business (as other big land-owning paper companies like Weyerhauser did). But IP found that running a golf community was more complicated than they thought, and they disposed of unsold lots at very cheap prices and left the island in the 1980s.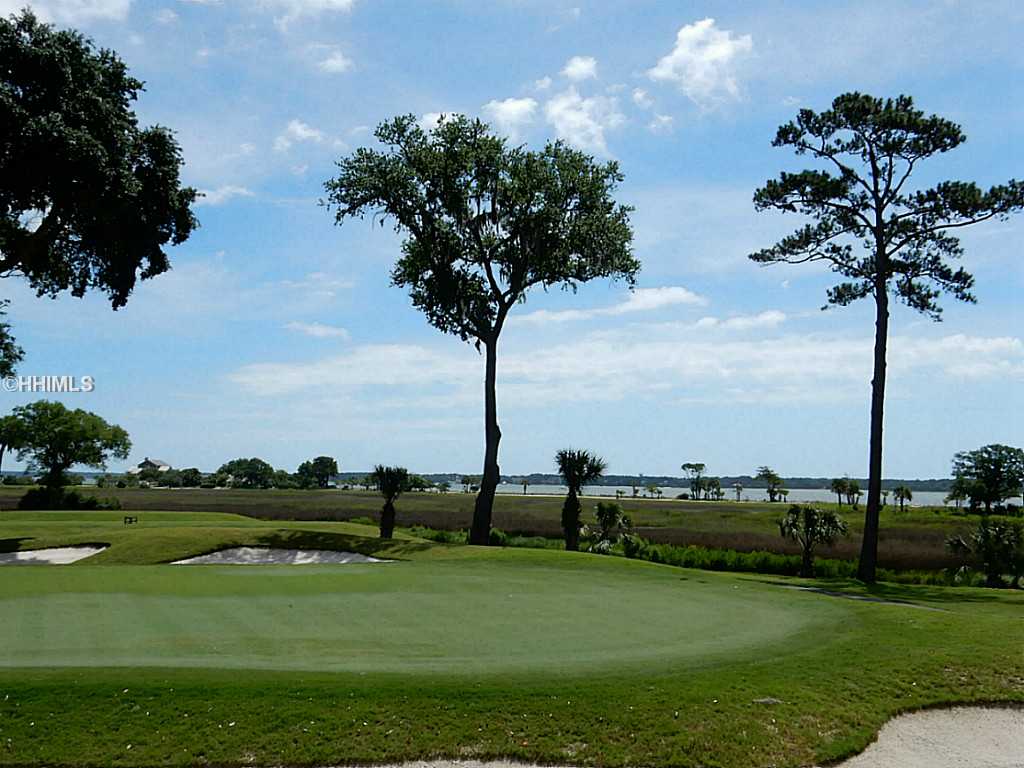 The 29 holes at Haig Point -- the 29 is not a typo -- are by Rees Jones and compare favorably with Harbour Town Links at Sea Pines Plantation, just across the Calibogue Sound on Hilton Head.
Since then, Haig Point has struggled to translate for the market the wonderfulness of life in a golf community on an isolated island. It doesn't help that the nearby Daufuskie Island Resort, with homes for sale and its own excellent Jack Nicklaus layout and another 18 holes at Bloody Point, went out of business in 2009, leaving homeowners there a bit in the lurch and drying up the number of visitors (and potential Haig Point owners) to the island. Bought by a Denver businessman in 2011, the Resort still has not re-established its footing, denying Haig Point of an important source of potential property owners.
Those not interested in building a new home will find house prices beginning just under $300,000 and ranging up above $1 million. We note a cute yellow golf cottage of 3 bedrooms, 4 bathrooms and almost 2,600 square feet with a lake view currently listed at just $285,000.
For the curious, and those who dream of true island living with an adjacent golf course that professionals have used as practice for the annual event at Sea Pines Plantation across the Calibogue Sound and raved about it, a visit should be in order. Contact me for an introduction to our real estate professional in the area who knows Haig Point and Daufuskie well. Or check out the Haig Point page in our Golf Homes for Sale section.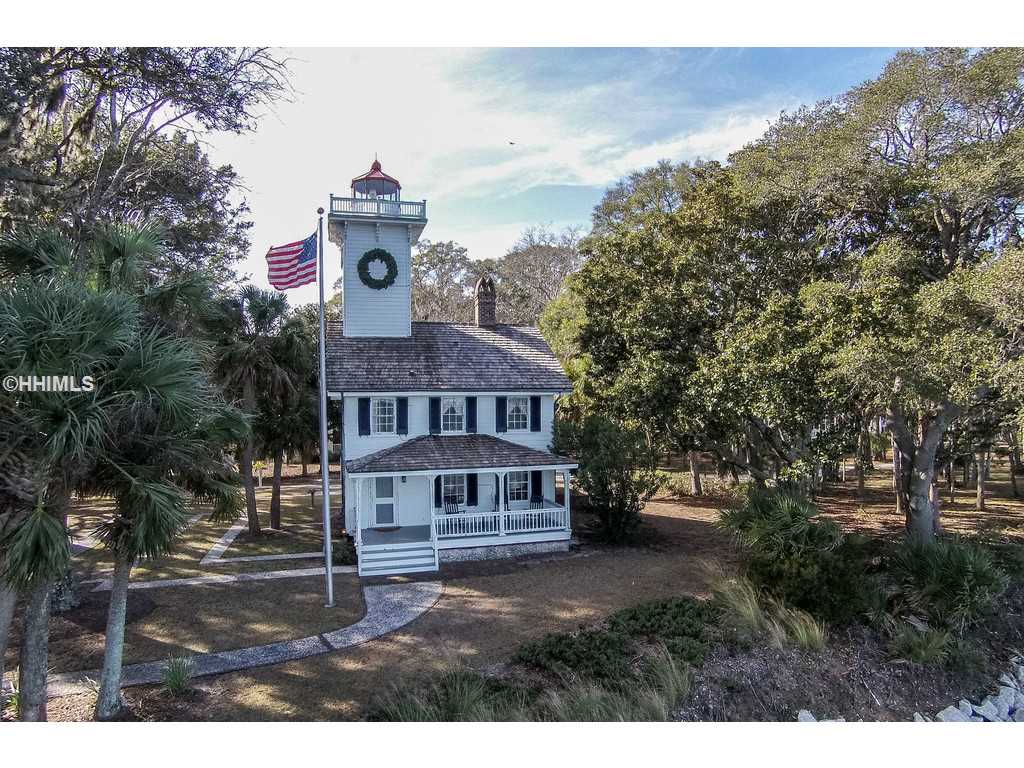 Most homes in Haig Point are set on lots nestled among the live oaks and scrub pines. A few lots are available for just $1.