...well, then, here's a golf course for Independence Day or any other day of the year. The Patriot Links at Grand Harbor is unique, a Davis Love III layout in rural South Carolina that highlights a Revolutionary War Battle that took place within a few miles of the golf community. Over 28 days in 1781, 1,000 troops of the Continental Army laid siege against 550 people loyal to the British Crown who were posted at the Star Fort, an earthen fortification in the village of Ninety Six, SC. When Loyalist troops arrived from Charleston, the Continental Army was beaten back. The inhabitants of Ninety Six were later granted passage to Nova Scotia, where they named their township Rawdon, after the British General who led the Charleston troops.
The community of Grand Harbor sits beside Lake Greenwood, located about 50 minutes from Greenville, SC. Homes in the community begin around $300,000. Without its unique accouterments, the golf course would reflect the rolling terrain that brackets the lake, although the lake is rarely in view from the golf course and not in play. But Love III, mindful of the local history, commissioned the construction of ruins of a brick Revolutionary War fort and placed them strategically around the course, mostly near the finishing holes within a few yards of the clubhouse.
Davis Love designs generally tough golf courses. If you have a good day at Patriot Links, you will celebrate not only your score but a little bit of American history as well.
Happy Independence Day.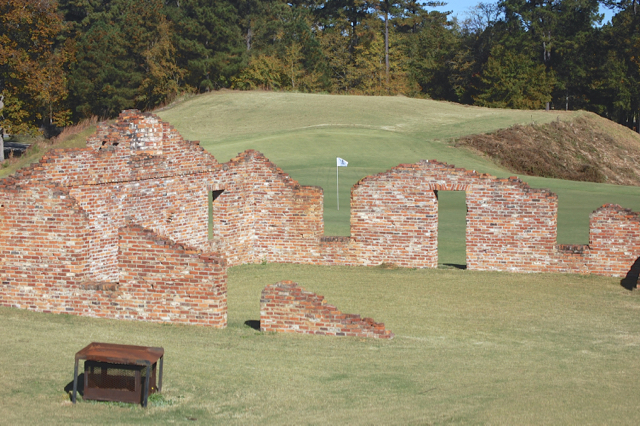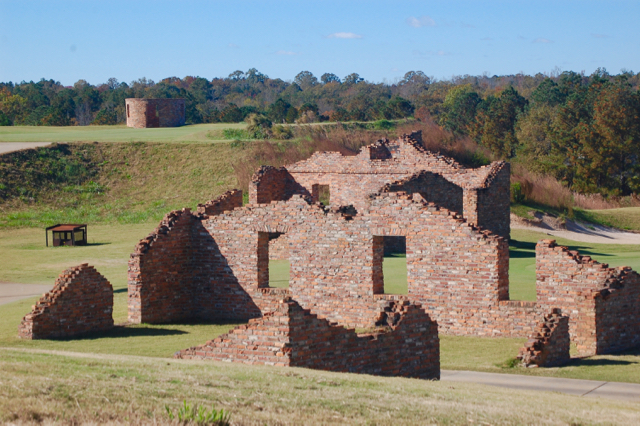 Although Grand Harbor's Patriot Links celebrates a nearby earthen Revolutionary War fort, Davis Love III chose to embellish a few of the green surrounds with replica brick ruins of a fort.