It may seem counterintuitive, but the Beech Mountain Club in western North Carolina awarded free rounds of golf to 23 golfers this past Tuesday because the weather was terrific –- maybe too terrific. The surprise giveaway of free-round certificates resulted when the temperature passed 79 degrees in the typically cool environs of Beech Mountain.
The four-year old Summer of 79 Degrees promotion guarantees that temperatures do not reach 80, a level that Beech Mountain head pro John Carrin says is "not cool."
When Carrin handed out the certificates for free rounds, he offered the shocked golfers his "deepest apologies for the weather," which was filled with blue skies, low humidity and refreshing light breezes. "They laughed," says Carrin. During the program's duration, the thermometer passed 79 degrees only three times, all in 2012, until earlier this week. Temperatures in Beech Mountain, elevation 5,506 feet and the highest incorporated town east of the Rocky Mountains, have exceeded 79 degrees only 12 times since 1992.
Check out listings of homes for sale in Beech Mountain in our Golf Homes for Sale section. We noted a selection of four-bedroom houses, some with nice views, in the low to mid $200s. The golf course is a mile-high, which will add a few yards to every club in your bag. If you would like more information about the community that surrounds the golf course, or an introduction to Jim Brooks, our Realtor at Beech Mountain, please contact us.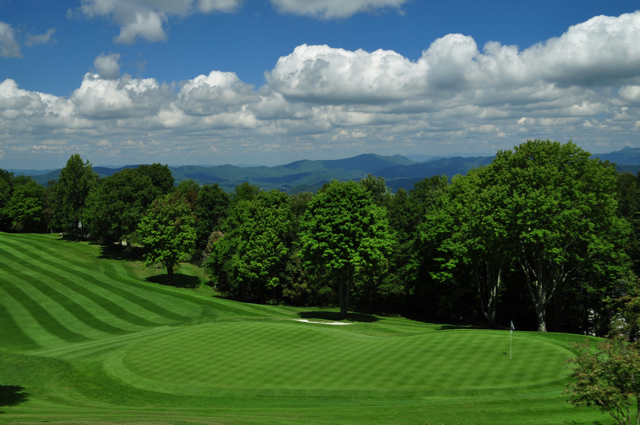 Instant Yardage: The balls fly farther when you play a mile high at Beech Mountain.