The golf course was in splendid shape, with greens whose turf was as smooth as I have played this year; however, the putting surfaces were severely pockmarked, a consequence of players who don't fix their ball marks or fix them incorrectly. It had rained a day or two earlier, and the greens were soft enough that most ball marks could be fixed almost entirely by pushing the grass back into place with your thumb. (Only the slightest push with a repair tool was necessary.) Fairways and tee boxes were in much better shape, and I learned why during my round when I ran into a senior citizen who told me he was responsible for the 13th hole at Ironwood. I found him filling in divots with sand on the tee box and, later, in the fairway. The club uses volunteers to repeat the process on all holes, and offers each a day of play as compensation. It is one of those creative ideas that are, sadly, in short supply at many other clubs. Now if they can only teach members and outsiders alike how to fix those ball marks on the green...
Ironwood membership is a bargain, with no initiation fee required and dues that, depending on the level of membership chosen, are as reasonable as you will find for a traditional club. For example, a legacy membership that provides privileges to the children and grandchildren of members, no matter their age, is offered at dues of just $300 per month (only $25 more than a membership that requires a separate junior membership for children after the age of 23). A quarterly food minimum of $135 for most categories of membership is also well below the standard amount at other clubs.
Although the layout at Ironwood from the white tees (6,176 yards) doesn't pass a high degree of difficulty test, I enjoyed it – a lot, actually. In short, it's an easy pleasure.
*
The Ironwood Golf and Country Club golf course was designed by Lee Trevino and opened for play in May 1996. The club is owned by its members and offers a full range of amenities that includes tennis, pool, yoga classes, and childrens programs, as well as golf. Clubhouse dining is available for lunch Tuesday through Sunday, dinner Wednesday through Saturday and Saturday breakfast. The golf course plays at 7,120 yards from the tips (Black tees, with rating 74.4 and slope 136). Other tees are Blue (6,683/72.2/132); White (6,049/68.9/128); Yellow (5,838/67.9/124); and Red (5,201/70.1/123). Membership does not require an initiation fee, and dues are no higher than $300 per month (for a "Legacy" membership that provides full privileges to children and grandchildren of members).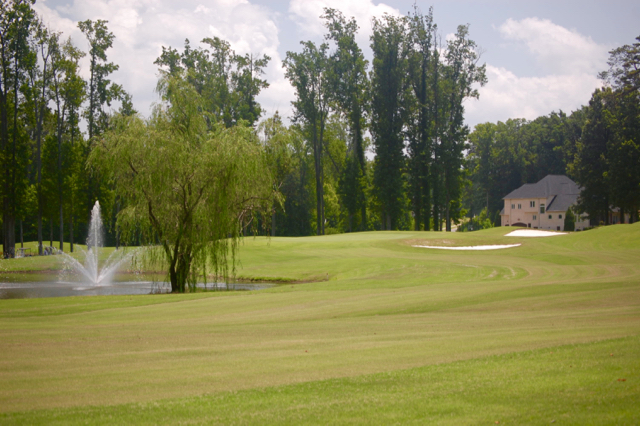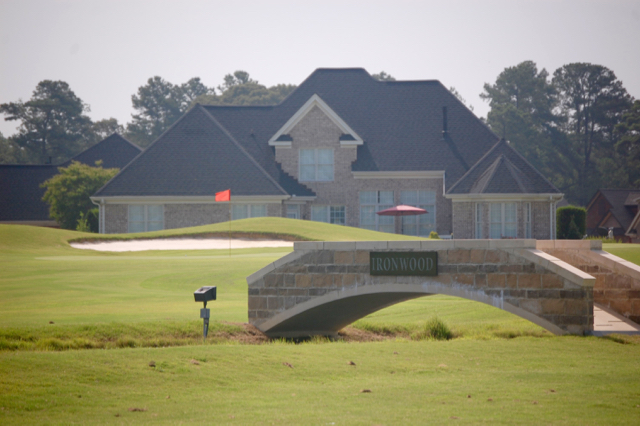 The finishing hole at Ironwood (top) is one of the few where water comes into play. Homes adjacent to the golf course are reasonably priced, beginning around $350,000 for almost 3,000 square feet of space.