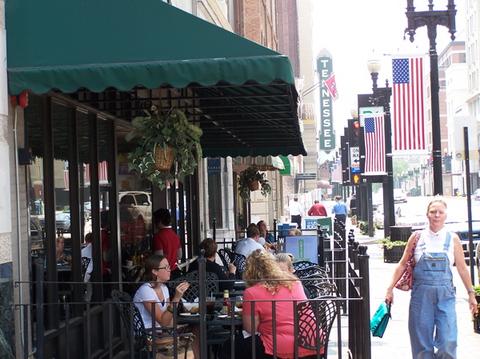 Many of us -- not me -- are too young to remember that Knoxville played host to a World's Fair in 1982. It has come a long way since.

It is no surprise that the highest priced markets for apartment and house rentals are in the cities where home prices are stratospheric. The average rental in New York City, according to a report in the Wall Street Journal , is over $2,700 a month, followed by San Francisco ($1,760), Fairfield County, CT ($1,760) and Boston ($1,590). Indeed, the 10 most expensive rental markets are all either in California or the northeastern section of the nation. (Note: If you cannot access the article by clicking here, then send me a note and I will email it to you. Just click on the contact us button.)
What is most interesting to me are the least expensive metro areas for renting a home, almost all south of the mid-point of the nation. We are quite familiar with two of them, Knoxville, TN (just $560 per month) and Greenville, SC ($580), having spent a week in each in the last few years. These low rents reflect a general trend across the southeast and make our argument that renting can be a sensible path to a more permanent situation. Relocation is a scary proposition, an expensive leap into the unknown. No matter how much research you do or what your local friends tell you, there is no substitute for getting the feel, taste and smell of a place.
Renting can be a sensible path to a more permanent situation.
And at less than $1,000 a month, you can do just that in most cities of the South near good golf.
Knoxville, for example, is an evolving city, with a lot of rehab activity and a special attraction for those who want to be close to a big-time university, in this case the University of Tennessee. The UT campus is downtown and its football stadium is right on the Tennessee River; some alumni actually float their boats to the game. For many, even those who don't bleed Tennessee orange, the ability to walk from their apartment or house to a football or basketball game, or to one of the hundreds of adult ed classes offered by the university, is reason enough to move there. The golf scene in the area is evolving, the most notable recent development called Tennessee National, about a half hour from town, sporting a classic Greg Norman design. The Shark gussied up the tough layout with bunkers made of layered sod, epoxied together for stability. It had not opened for play when I visited, but I could tell that it was going to make an impression.
Greenville, which doesn't have a major university but does feature its own river, The Reedy, has a thriving art and restaurant scene and a major cultural magnet, The Peace Center, a popular venue for shows and concerts. With the opening of a huge BMW manufacturing facility a couple of decades ago in nearby Spartanburg and all the related companies that have relocated to the area to supply the plant, the local economy is quite
BMW has added economic stability to the Greenville & Spartanburg area.
stable. We could envision a comfortable life in a downtown apartment, with the banks of The Reedy and some excellent downtown restaurants within a short walk. Heck, we wouldn't need to ever get in the car except for the 20-minute ride to the private but congenial Thornblade Club in nearby Greer, a comfortable Tom Fazio classic layout that ambles through a housing community. If you prefer, find a rental in the Thornblade neighborhood; you could wind up living just down the street from local resident and professional golfer Jay Haas.
Many of us wish we could dip our toes in the water before making the big leap to relocate to a new city or town. With prices to rent comparatively low across the southern U.S., you can jump in with both feet first, secure in the knowledge that you won't have to live with a bad decision.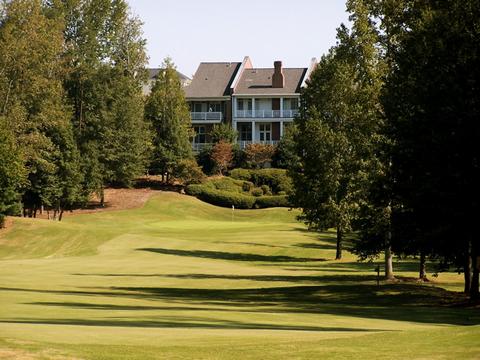 The Thornblade Club and its Fazio course are golfer and family friendly.

If you are interested in looking at Knoxville, Greenville or any area in the southern U.S., let us know by clicking on the Contact US tab at the top of the page and we will identify the most qualified real estate agent, one who knows all the local golf communities and private clubs. There is no cost or obligation to you whatsoever.