If it weren't for the weather, most of us might choose to live out our years in the North or Midwest, according to a recent study released by the Millken Institute.
The research paper, titled "Best Cities for Successful Aging," looked at data across a range of factors, including safety, affordability, happiness, financial security, transportation, living arrangements and other attributes important for older folks -- but climate was not one of them. Based on the data rather than people's personal opinions, Millken, a west coast think tank, ranked large and small metro areas by their suitability for people ages 65 to 79, as well as for those 80 and over. Of the top 10 for "large" areas, only Jackson, MS, and Austin, TX, represent the South; in the "small metro" category, only south of the U.S. midpoint Midland, TX, makes the top 10.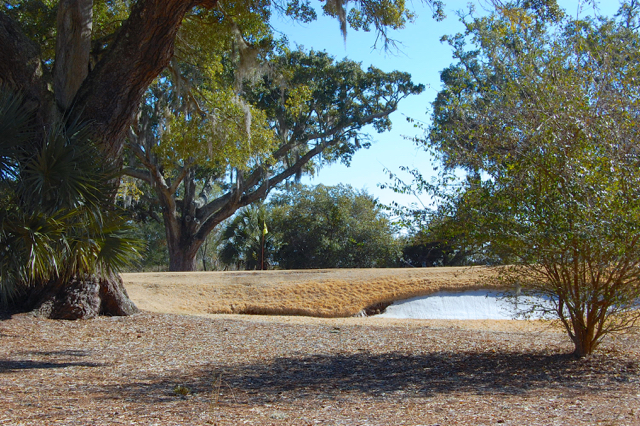 The Millken Institute deemed Charleston, SC, the 42nd best large city metro area for people ages 65 to 79. But this time of year, golfers are on the greens of Bulls Bay, in nearby Awendaw, and not playing golf in Madison, WI, the top-rated Millken city.
Some of the choices are baffling, even in a context devoid of climate as a factor. For example, Boston, Honolulu and New York City all rank in the top 10 of the large metros, despite their lofty costs of living, especially real estate prices. Back out the need for a car in a public transportation heavy New York or Boston, and the costs to live there are still stratospheric compared with southern cities that pretty much require automobile ownership. Millken also defines the area around Bridgeport, CT (#10 for large metros), as "among the safest places to live." Most residents of Connecticut would not be likely to endorse that perspective.
As you might imagine, folks who have moved to the South or are considering it because they are fed up with cold winters, did not take kindly to the survey results.
"This list is for the birds (badly behaving birds)," wrote one of the visitors to TopRetirements.com, where the editors published some of the Millken results and top ranking metro areas. "If climate is not the criteria, which is the most important factor for seniors, then I can show you a lot more places that are far better than these. How about Iceland? Not listed here."
"If it's covered in snow and ice in the winter," proclaimed a writer from Minneapolis, "I'm not going to live there in the winter, no matter how great...winters can be so brutal, one becomes a shut-in for the other 4-6 months. I think it's life-extending to get out of here."
As mentioned, Jackson, MS, ranked in the top 10 for larger metro areas. The city, which is home to the University of Mississippi, ranked #6 for those 65 to 79, largely because it had the #1 ranking for healthcare, according to Millken, and the #5 ranking in the employment/education category. Austin's status as a high-tech center helped put it in the #1 ranking for financial status and #9 overall for the 65 to 79 age group.
There are almost 20 golf courses within 20 miles of downtown Jackson, including Reunion Golf & Country Club in the community of the same name and located in Madison, MS. Bob Cupp designed the golf course and members enjoy tennis, a fitness center, and swimming pool, as well as golf. Homes in the surrounding golf community range in price from $350,000 to over $1 million, with the sweet spot around $500,000.
By the way, Madison, WI, ranks #1 for large metro areas for folks 65 to 79, and #3 for those 80 and over. As I write this, the high temperature for the day in Madison has reached 27 degrees. It is 65 in Austin.
You can access the Millken report, including its rankings of the top 100 large metros and top 252 small metros, by clicking here.