A special edition of our free monthly newsletter, Home On The Course (HOTC), is almost ready to email to our list of nearly 1,000 subscribers. In our holiday issue, we present our first annual awards, the Hotsies, for the acronym of the name of our company and newsletter. The awards are both serious and a bit tongue in cheek, including an award for the Most Confusing Strategy by an Uber-Wealthy Golf Community Developer, the Wildest Hole of the Year, the Cheapest Golf Community Real Estate and others. We also share our ratings of all the public South Carolina golf courses we have played over the years. And as the year comes to a close and thoughts turn to...taxes, we distinguish among the four most popular states in the Southeast. Our conclusion is that it almost doesn't matter, relative to taxes, which state you choose; if you are moving from one of the old industrial states in the north, you will save on taxes, and likely in a big way, in any Southeastern state.
Subscribe now to Home On The Course by clicking here, and don't miss out on our big end-of-the-year issue.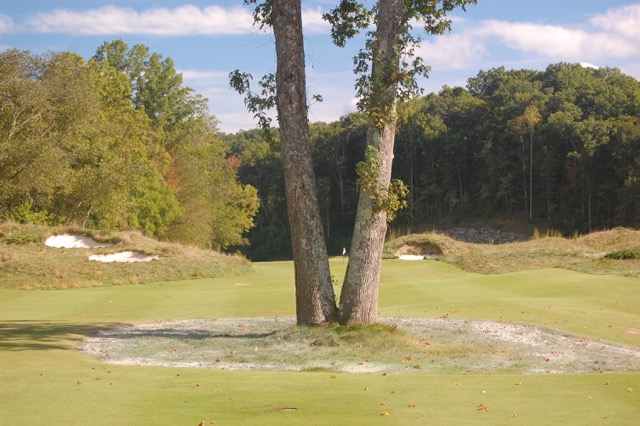 The most interesting and craziest hole we played in 2014 has a tree placed at dead center. And it is not a Jack Nicklaus design. Subscribe today to our Home On The Course newsletter -- it's free -- and you can read all about it.