One of the reliable rituals for me of the first week of any new year is the publication by United Van Lines of its annual "Migration Study." It provides a snapshot of where people are moving to and from in the United States, at least those that hire United Van Lines to relocate them and their household goods. The results for 2020 are loaded with implications about real estate and politics in the coming years.
United Van Lines' Survey totals all shipments to and from the 50 states and then apportions the percentages of inbound and outbound moves. The results of this year's study continue a pattern of the last decade. Northern states, especially in New England and the Middle Atlantic regions, continue to lose population and the Sunbelt continues to gain. (Note: There is an anomaly in the results that ranks Idaho as the most popular state for incoming residents, Oregon third and South Dakota fourth, but the total number of moves to each of those states is much lower than, say, to Florida. The mover's shipments into Idaho last year totaled 758 and to South Dakota just 213; its shipments into Florida totaled 7,335.)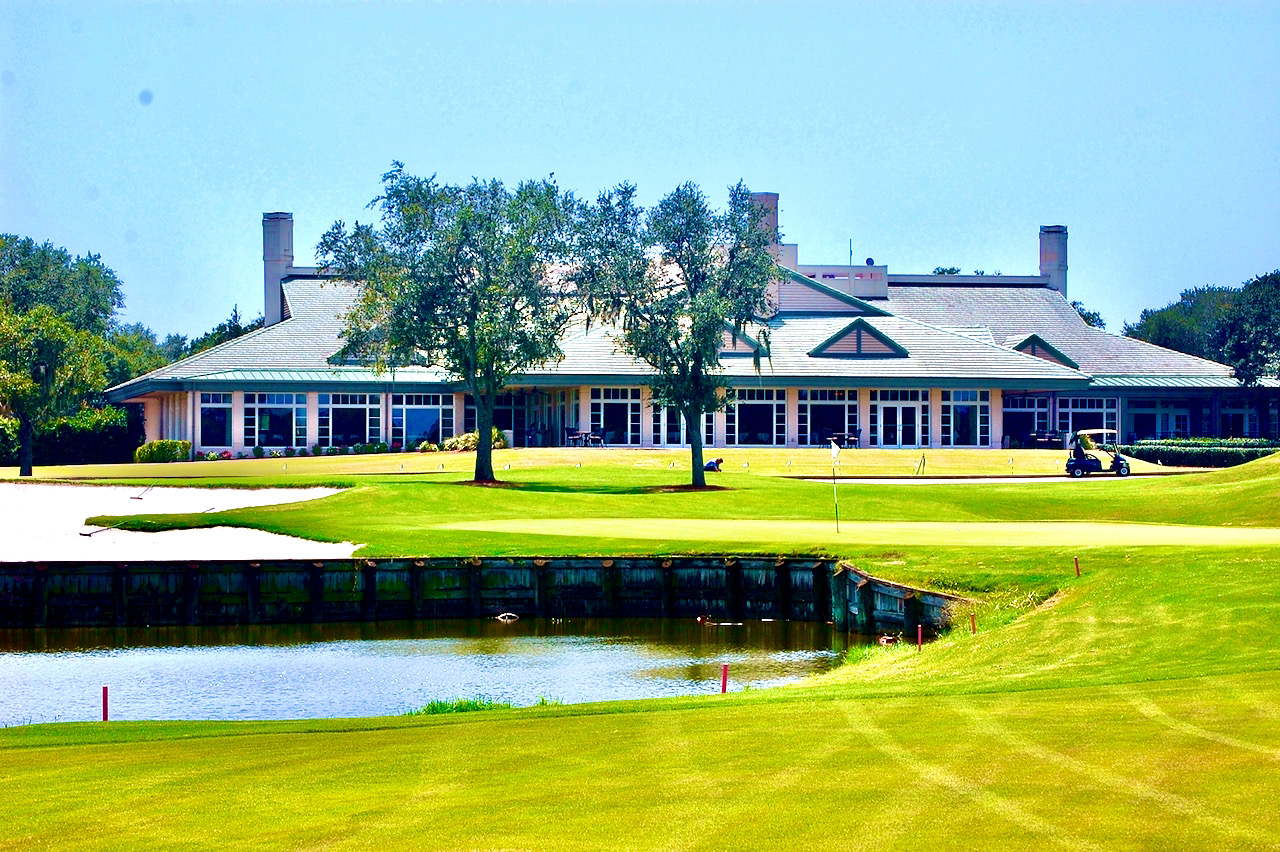 The Sarasota/Bradenton area was the second most popular among those being relocated by United Van Lines in 2020. Laurel Oak is one of the top golf communities in the area.
The rest of the top 10 states ranked, in order, by percent of incoming migration are: South Carolina (#2), Arizona (#5), then North Carolina, Tennessee, Alabama, Florida and Arkansas. As I have written in recent articles, golf communities in the Southeast saw unprecedented numbers of inquiries, visits and sales of properties in 2020. This is largely a response by city dwellers to the pandemic, but a developer in South Carolina told me last week that, in the early summer months, traffic to his lakeside golf community also seemed to be a reaction to city-based protests in support of Black Lives Matter. That said, given the recent U.S. Senate results in the state of Georgia, migration from north to south could very well continue voting trends we have seen not only in Georgia, but also in North Carolina and Virginia in recent years as red turns purple.
Among cities listed in the migration study, Wilmington, NC, was the most popular, with 79% of its moves incoming. With January average high and low temperatures of 56 and 36, respectively, the Wilmington-area climate appeals to those who want to justify retaining a sweater or two from their northern wardrobes – and don't want to give up a few nights per winter in front of a fireplace. The city is an eclectic yet harmonious mix of the modern and the classic Southern – lots of brick, moss draped trees and plenty of entertainment and dining options.
The golf communities in the immediate Wilmington area are a diverse lot, ranging from Landfall at the upper end to Magnolia Greens at the other end, with plenty of additional high-quality choices in between. If you can afford it – starting prices for a single-family home are $449,000, the only one for sale under $500,000 – Landfall checks all the boxes with 45 holes of Jack Nicklaus and Pete Dye golf as well as one of the most desirable locations in the entire Southeast – 10 minutes to a vibrant downtown and 10 minutes to the Atlantic Ocean and Wrightsville Beach.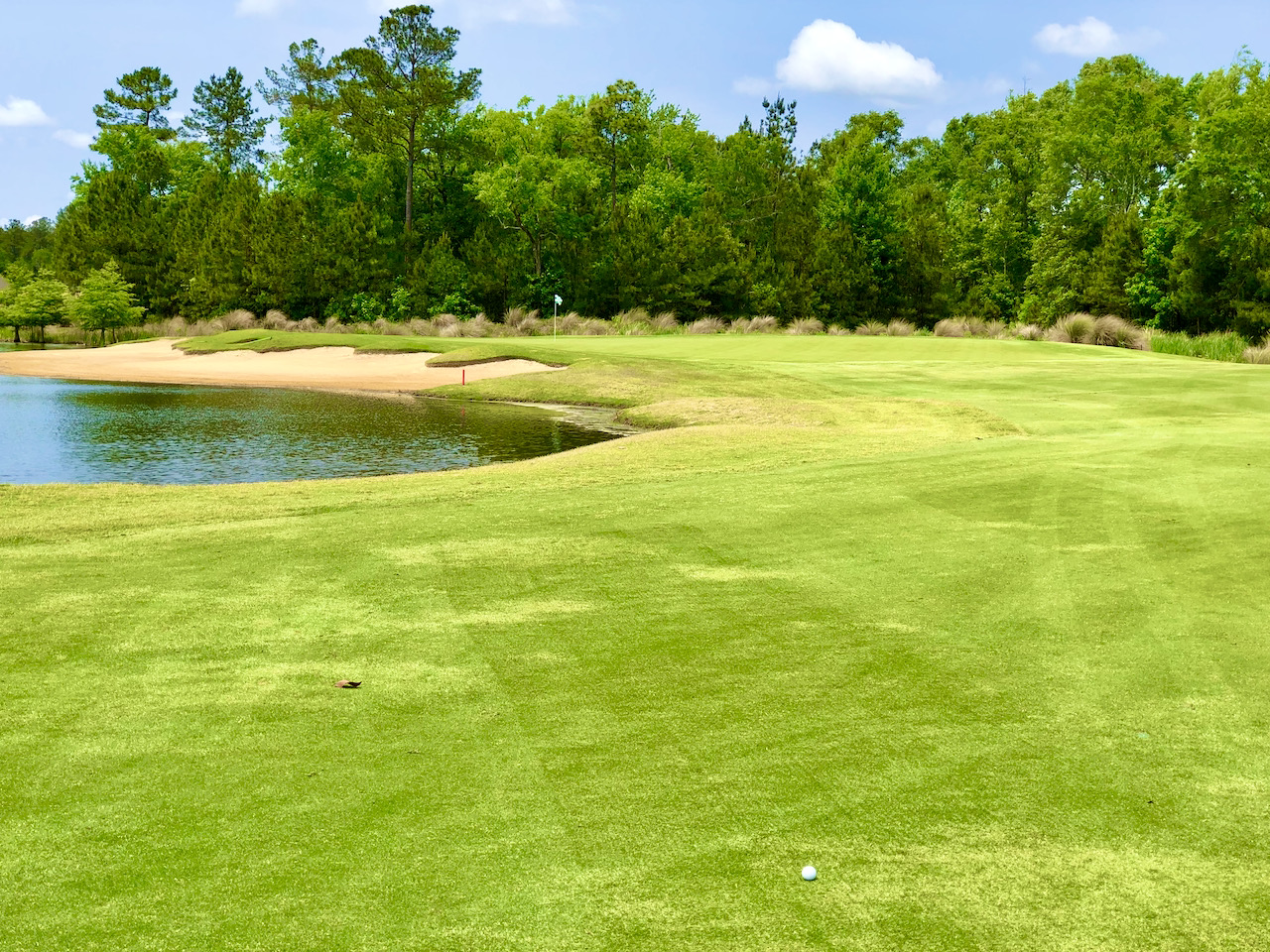 Leland, NC, home to Brunswick Forest and its links-like golf course, Cape Fear National, was the most popular city in 2020 for those relocated with the help of United Van Lines. Leland is just 10 minutes to downtown Wilmington and less than a half hour to Wrightsville Beach.
Since my first visit in 2008, I have admired another Wilmington golf community, Porters Neck, which shares almost the same benefits of proximity to city and beach as does Landfall. But in the last year, Porters Neck, whose Tom Fazio layout uses the indigenous live oaks to great advantage, has affiliated with the McConnell Group, whose portfolio of courses in the Carolinas and Tennessee are second to none in terms of quality and bang for the buck. Belong to a McConnell club and you can play any of the others in the collection, as long as you are willing to drive up to a few hours. For Porters Neck members, they not only now have the stability of the well-funded and well-organized McConnell organization running their club, but also, within a couple of hours, are McConnell courses in Myrtle Beach and Pawleys Island (the former managed by the organization, the latter owned by it) and Raleigh, home to McConnell's Raleigh Country Club, designed by Donald Ross. Greenville and Brook Valley Country Club, another McConnell property, is just a hair over two hours from Wilmington. Homes currently for sale inside Porters Neck start at $420,000.
Another golf community in the Wilmington area worth noting includes Brunswick Forest in Leland, whose deep-pocketed owners have engineered one of the most successful sales stories in the South since before the 2009 recession. The Cape Fear National layout by local boy Tim Cate is about as links-like in style as you will find between Wilmington and Kiawah Island and its famed Ocean Course. Homes in Brunswick Forest, many on ¼ acre "patio" lots, start at just under $300,000.
If you like the idea of a more recently developed golf community, Compass Pointe is worth a look. The community opened in 2011, toward the back end of the recession, and was a bit slow to take hold. I played its Rick Robbins-designed golf course a few years ago and actually met the architect, who was surveying his handiwork that day. We chatted for a few minutes during my front nine, and he told me his goal was to produce a golf course that was equal parts challenge and equal parts fun. Judging by that one and only round I played there, he succeeded. Homes at Compass Pointe, which is located a good 20 minutes from Wilmington, start under $300,000.
Magnolia Greens sits across Highway 17 from Brunswick Forest; the thoroughfare is the major north/south route along the coast. Its 27 holes by noted Carolina designer Tom Jackson, which are open to the public, play second fiddle to some of the area golf courses noted above. But the course earns positive reviews for layout and value, and the latter plaudit applies to real estate in the community as well. Single-family homes in Magnolia Greens start in the mid $200s.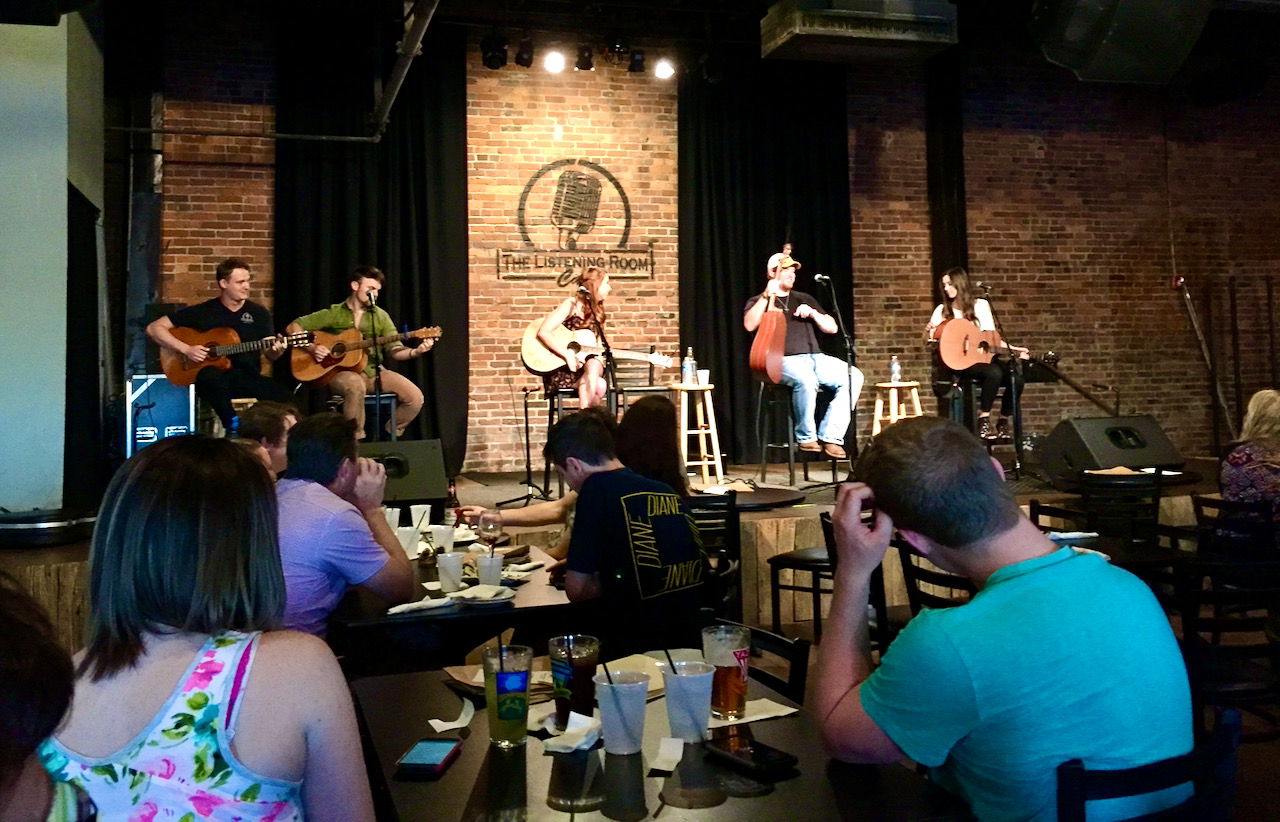 Nashville, TN, is a magnet for budding musical talent looking to be discovered. Many retirees and others have discovered Nashville as well, making it the 9th most popular city among those who were moved last year by United Van Lines.
The rest of the top 10 cities in the United Van Lines survey are Sarasota-Bradenton, FL (#2); Boise, ID; Huntsville, AL; Fort Myers, FL; Knoxville, TN; Melbourne/Titusville, FL; Austin, TX; Nashville, TN; and Fort Collins/Loveland, CO. Other Southeast Region cities included in the next 10 are Charleston, SC (#11); Charlotte (#13); West Palm Beach (#15); and Daytona Beach (#16).
You can find the United Van Lines Migration Study here.
Comment
Be the first to comment