The end of the year is typically when magazines and web sites unload their lists of the "bests" of the year. The categories are way too broad -- best cities, best states, best golf commiunities -- and the criteria often subjective, if not deceptive. (Too many such lists include mostly advertisers in the magazine, and one is left wondering if the "editors" even visited any of the communities they chose.) My choices are subjective as well, but based on visits; and no community has ever paid me a dime for promoting it.
In the coming days, I will continue to summarize those communities that are best at one particular criterion.

Carolina Colours, New Bern, NC

In my new book, Glorious Back Nine: How to Find Your Dream Golf Home, I reference the occasional question from my clients: "How will we know if people will like us in the community we choose?" My impertinent response is typically, "Well, how likable are you?" I then go on to explain that I have never encountered an unfriendly atmosphere in any of the more than 150 communities I have visited. Residents encourage new blood in their communities because it stabilizes the real estate market and pumps up the values of their own homes. They also recall how their fellow residents made them feel, literally, at home in their early days in the community.
In short, you should have no worries about your neighbors being unfriendly in the golf community you choose. (Note: You might occasionally find an unfriendly next-door neighbor; if worried about that, ring their doorbell before you make an offer on the house next door.)
The friendliest community I have found in my 15-years of visits was Carolina Colours in New Bern, NC, after developer Ken Kirkman invited me to dinner with about 60 of his fellow residents. In pre-pandemic days, on most Fridays, the chef in the clubhouse at Carolina Colours prepared a buffet dinner at which residents could share a meal, talk about whatever was on their minds, and arrange for whatever social activities were of interest. I sat at a table with four couples and instantly felt comfortable as the conversation shuttled between volunteer activities in the community, the different geographies they hailed from and their excitement at the prospect of the new pool at the clubhouse being finished that week.
My experience is a good lesson for any couple contemplating a move to a golf community. Make sure your real estate agent arranges either for a discovery package – stay on site, be treated like a member, meet with other couples – or for you to at least play golf and/or share a meal with a couple who was in your position years earlier. If you are likable, they'll definitely like you.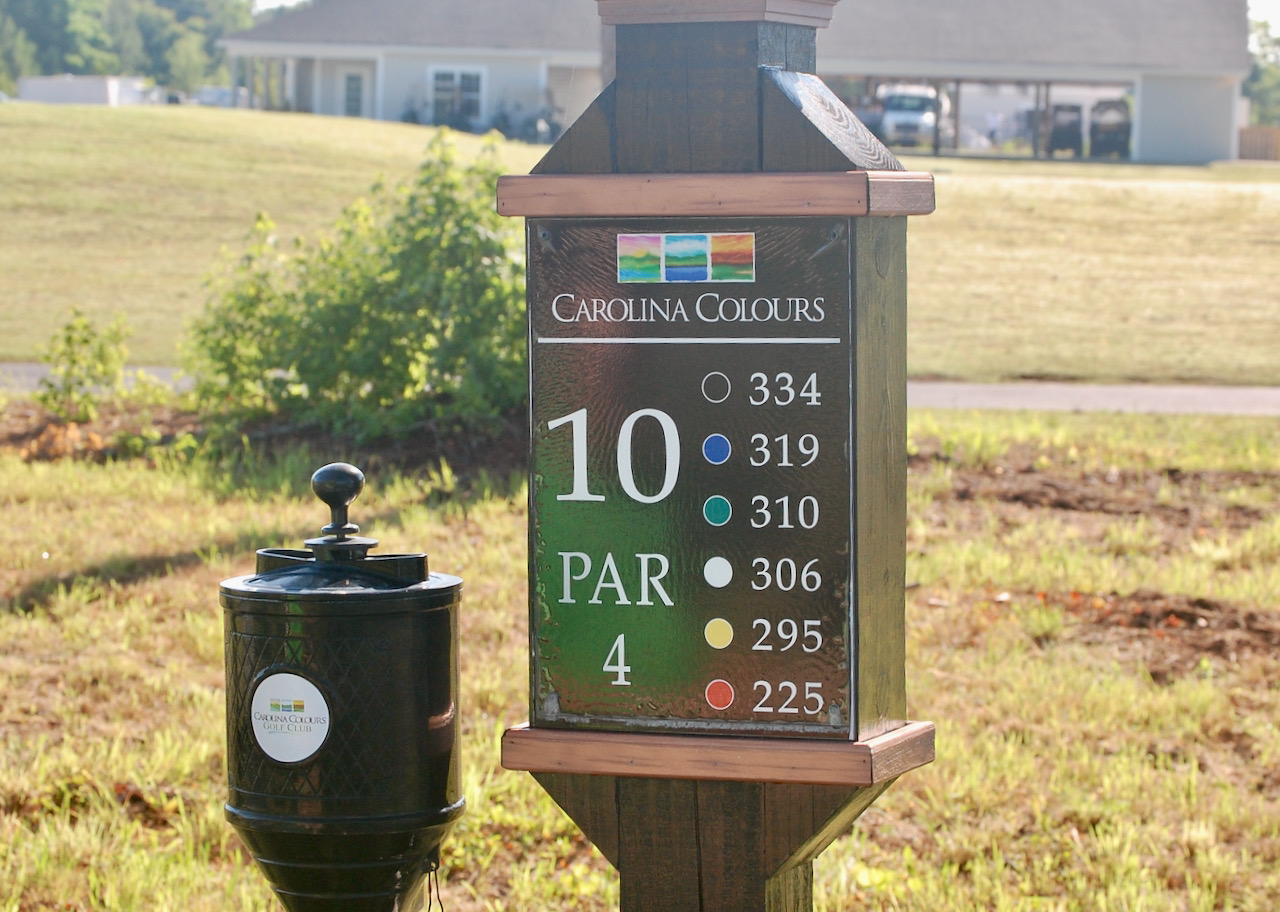 The multiple tee boxes make the Bill Love golf course at Carolina Colours friendly for every type of player.

Carolina Colours, New Bern, NC
Single-family homes for sale from $325,000 to $630,000; lots from $55,000
Golf: 18 holes by Bill Love (semi-private)
Golf communities nearby: Greenbrier (Emerald Golf Course), Fairfield Harbour, Riverbend, Taberna and New Bern CC (Trent Woods)
Notes: Carolina Colours developer Ken Kirkman tells me that the clubhouse is providing Friday night takeaway dinners, but the traditional buffet sit-down will re-commence once it is safe to do so.
Comment
Be the first to comment