The housing market had a good day yesterday and appears to be encouraging confidence in the overall economy. "An improving housing market is buoying consumers' spirits and spurring spending" is the way today's Wall Street Journal put it on page A3.
        The S&P/Case-Shiller Index, which looks at home-price changes in 20 metro areas, reported a 3.6% increase in September prices from the same month in 2011 and an increase of 7% for the first nine months of this year. That represents the biggest jump in seven years. (Remember those heady days of 2005?)
        The Journal, in highlighting the turnaround in the market, cited Maracay Homes in Phoenix, which is adding another 10 developments on top the 12 it has already built in the area. Four of the 12 sold out this year alone.  Importantly, many homebuyers seem to be shrugging off the potential for a leap off the so-called "fiscal cliff" that could push the nation
Ultimately, a family's or couple's desire for a vacation home will overcome the loss of deductions...if, indeed, that comes to pass.
back into recession. Shelter is not a discretionary item, and if overall consumer sentiment is positive, many of those currently renting or waiting to purchase their first homes may come off the sidelines to buy. More problematical, however, is the market for second homes, many of which we have reviewed here over the last seven years. One of our readers, Mark, wrote to say he was one of those on the fence about buying a vacation home. He cited the added taxes he expects to be assessed in 2013 and especially the talk in Washington about eliminating deductions for interest and taxes on second homes. "Why on earth would a person buy now?" he asked, since the elimination of deductions on second homes would depress demand and prices.
        Mark's good question goes to the motivations behind a family's or a couple's desire to purchase a second home. Let's assume, for the sake of argument, that the politicians sacrifice second-home tax and interest deductions at the altar of deficit reduction. Will a couple with, say, $200,000 to invest, and an urge for a family vacation home, decline to buy that golf community condo they've had their eye on because they lose $100 per month in tax deductions? (I use the $100 per month figure because that is about what my wife and I would lose for the tax deduction on our condo in Pawleys Island, SC.) Will the couple in question earn potentially more over time in, say, the stock market than in their vacation home? (We know they won't come close in a Bank of America savings account.) What about the relative risks of a real estate investment compared with a stock market investment? And what price can we put on the entertainment value of a vacation home?
        The lost deductions on taxes and mortgage interest for second homes, if it comes to pass, will have an effect on the market -– in the short term. After a while, couples and families will readjust –- and pick up the slack by reducing other discretionary spending to cover the loss of deductions, or they will opt to buy a little less house.
        Regardless, it is nice to finally see consistently positive headlines about home sales and prices. After helping to push the nation into recession in 2008, the housing market owes us. It appears this could be payback time.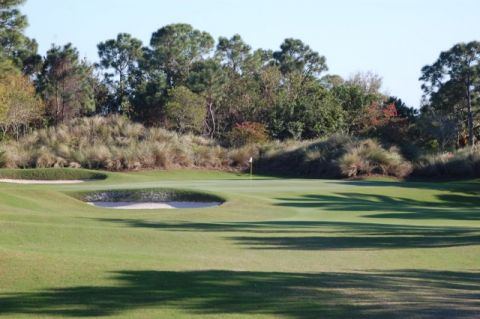 In the short run, sales of vacation homes in a community like Willoughby, in Stuart, FL, may be affected by a change in tax and mortgage interest deductability, but in time, second-home-seeking couples will readjust.
Comment
Be the first to comment