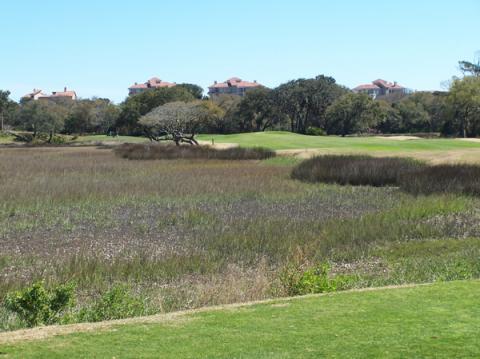 Southwest Airlines offers service to Jacksonville, FL, for those who contemplate a home on Amelia Island and membership at the resort's only private club, Long Point.
The latest University of Michigan customer survey data is in for U.S. airlines, and it confirms what even the infrequent flier knows - the airlines stink in terms of the most basic customer service, such as depositing you on time where they promise to get you, your baggage included. U.S. Airways and United were at the bottom of the dismal list, scoring 54 and 56 respectively on a scale of 1 to 100. This is bad but not surprising news to those of us who fly U.S. Airways to southeastern U.S. destinations. These two bottom dwellers, by the way, are planning to merge, prompting the UM business professor who supervised the survey to comment in an AP story that, "When it comes to mergers, combining two negatives doesn't make a positive."
There wasn't much positive about my experience with Delta Airlines on a flight from Newark to Atlanta last week. Delta scored a dismal 60 in the survey and confirmed it for me. According to the ticket agent at the airport, my early afternoon flight to Atlanta had been cancelled because of "bad weather" several hours before it was set to leave. I had received no phone call or email about the flight's status. When I arrived -- two hours before my scheduled flight -- it was barely raining in Newark, the cloud ceiling was high and the winds were blowing at perhaps 20 to 25 MPH, certainly within the range of safe takeoffs. Miraculously - I mean that tongue in cheek - Delta had already placed me on a plane two hours later. In the waiting area for
In the cattle (airline) business, the cows are not the top priority.
that flight, I met others who also had been shifted to the next flight, which wasn't quite full, prompting me to consider whether Delta was looking out for my safety or saving fuel costs by canceling the initial flight. In the cattle business, the cows are not the top priority.
Faced with a nearly four-hour wait, I had asked the ticket agent for a pass to the Delta Airline club. "Sorry, sir," he said, explaining that weather-related interruptions did not qualify the passenger for such special treatment.
Enough about my travails. What does the airlines' inabilities to provide decent service mean for those of us looking to move to a golf community in the southern U.S.? The University of Michigan data, which was reported broadly today, gives only Southwest Airlines relatively high marks with a 79. I'm not a big user of Southwest, but I testify that my few experiences with the airline have been good ones, my body and golf clubs arriving essentially when Southwest promised they would. If you live in New England, especially near Providence or Hartford, Southwest connections to key places in the southern U.S. are pretty good, although you almost always have to change planes somewhere (the same is true of the other, more expensive airlines). However, some nonstop flights to great golfing areas do exist on Southwest, such as between Hartford and Austin: Philadelphia and Jacksonville, FL; Providence and Ft. Lauderdale; Manchester, NH and Phoenix; Chicago (Midway) to New Orleans; Detroit to Orlando; Long Island (NY) to Ft. Myers, FL; and Buffalo to Tampa.
If you are planning to head south in the coming years and expect to do a fair amount of travel, not only check out the proximity to a good airport, but consider also the proximity to good airlines. Sadly, according to research and personal experience, they are far and few between.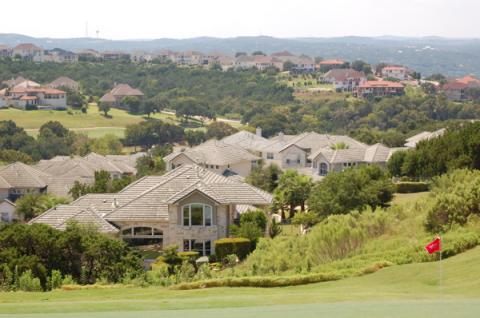 Southwest offers nonstop service from Hartford, CT and other locations to Austin where you will find the dramatic River Place Golf Club.
Comment
Be the first to comment