At Fox Den Country Club in Farragut, TN, golfers pay an activity fee for such things as computer use to update their handicaps and for unlimited practice range balls. But locker room and cart fees are optional.
The other day we began a series here that details assumptions many people make when they retire to what they hope will be Paradise. I observed that living one hour away from activities in which you expect to engage in retirement is actually two hours away - the hour to get there and the hour back. Consider carefully the wear and tear on you and your car before you put yourself that far from the restaurants, theaters and museums you expect to use frequently.
Today, I discuss another assumption that warrants some scrutiny before
One hour away from your favorite restaurant is actually two hours -- one to get there, one to get back.
you relocate to your home on the course. I have to thank my own club and Mitt Romney for the reminder that semantics can play tricks on all of us.
Romney claimed on the campaign trail that he lowered taxes when he was governor of Massachusetts. His opponents countered that he raised taxes; he just simply called them "fees," such as those he assessed on vehicles, building construction and campaign donations.
My February bill from my club in Connecticut provides a sharper understanding of the distinction without a difference between dues and fees. Here is a straight-up accounting of what was on my bill, other than food charges in the clubhouse and snack bar, and monthly dues:
Annual Handicap Fee (me) $ 30.00
Annual Handicap Fee (my son) 30.00
Annual Range Fee 192.50
Annual Golf Tournament Fee 120.00
Capital Assessment 60.00
Operating Assessment 40.00
Annual Locker Room Use Fee 33.00
Total $505.50
To be clear and fair, I voted for the assessments in the past and pay the annual fees without complaint. But seeing them all together shines the light on the true expense of belonging to a private club. Frankly, since the fees are levied on all golfing members, I'd prefer the straightforward approach of building them into the dues.
The
University of Texas Golf Club
near Austin does it that way. There, the dues comprise all the basics, including use of the practice range. The private club does not charge any assessments either; its $16 million clubhouse is being built at the owners' expense, and being rebuilt - after a fire - again without any charge to club members. UT members who want to store their bag at the club pay for that. If you play in UT Club tournaments, you pay a fee only for the ones you play in. Day lockers are available to members and guests at no charge, but a regular locker costs extra (again, though, totally optional).
Membership Director Dana DeLorenzo says the club's owners' experience guided their policy at UT.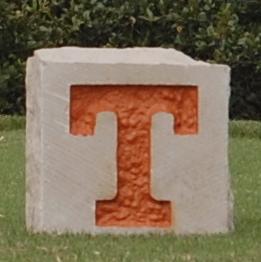 "Between them they belong to 15 other clubs, and they were tired of being nickel and dimed for every little thing," says Ms DeLorenzo. "Some of those clubs were pretty high-end, too."
Lest the skeptics out there think the UT owners make it up in the price of dues, the $310 a month the club charges its members is at the lowest end of high-quality private courses. Initiation fees are a competitive $35,000, and just 70 memberships are available.
At Fox Den Country Club near Knoxville, TN, monthly dues are also reasonable at $366 a month, tax included. According to club manager Jason Hull, the dues include "operating assessment" charges; good for them for baking them into the dues. However, the club charges golfing members a mandatory "activity fee" of $45 per month to cover handicap service and unlimited practice range use. Fox Den also charges a mandatory $90 annual "Buyers' Club" fee which provides discounts to members for all pro shop merchandise, up to 20% off, throughout the year. Locker rentals and bag and pull cart storage are optional.
Cuscowilla Golf Club, about 90 minutes from Atlanta and perennially ranked in the top two or three best community courses in the nation, charges a separate, mandatory annual activity fee of $325 that includes practice range balls and the use of the club's computer for entering scores. Locker rental ($100) is optional. Monthly dues for local members are just $285 monthly, or $312 if you include the activity fee. Cuscowilla, says on site broker Jimmy Branan, charges no assessments.
Other clubs have permutations of all these plans. The advice here is that when you consider joining a private club, ask not only what the monthly dues are, but also follow-up with another question: "What are the annual fees and assessments for golfing members, and are they mandatory or optional?" For those on a fixed income, and those who don't like surprises, it will provide a true cost of membership.
Cuscowilla Golf Club in Georgia charges members a separate activity fee, but combined with monthly dues, the overall costs are at the low end of the most quality clubs.