The first thing to get out of the way for a couple searching for a golf community home is topography. Do you want to live at the coast, in the mountains or somewhere in between (e.g. lake or river)? As I have written many times before, couples who haven't agreed on geography are in for a painful lesson, and aren't likely to find a home for some years, if ever.
The second challenge in any golf home search has to do with proximity – that is, how close to a city or town does the couple want to live. Those who want access to the services of a major city – entertainment, hospitals, restaurants – have a few full-service cities from which to choose. But a good number of couples are tired of traffic and pollution and crowded stores – or any stores, for that matter – and will opt for a rural location.
The fact is, there are many choices, and the final choice is likely to be a matter of style. In the September issue of Home On The Course, our free newsletter, we identify the best golf communities in the Southeast for those couples with their own special lifestyles. If you are one of the five distinctive styles we have chosen, we have a golf community or two for you. Subscribe today and we will send you the newsletter when it is mailed on Friday.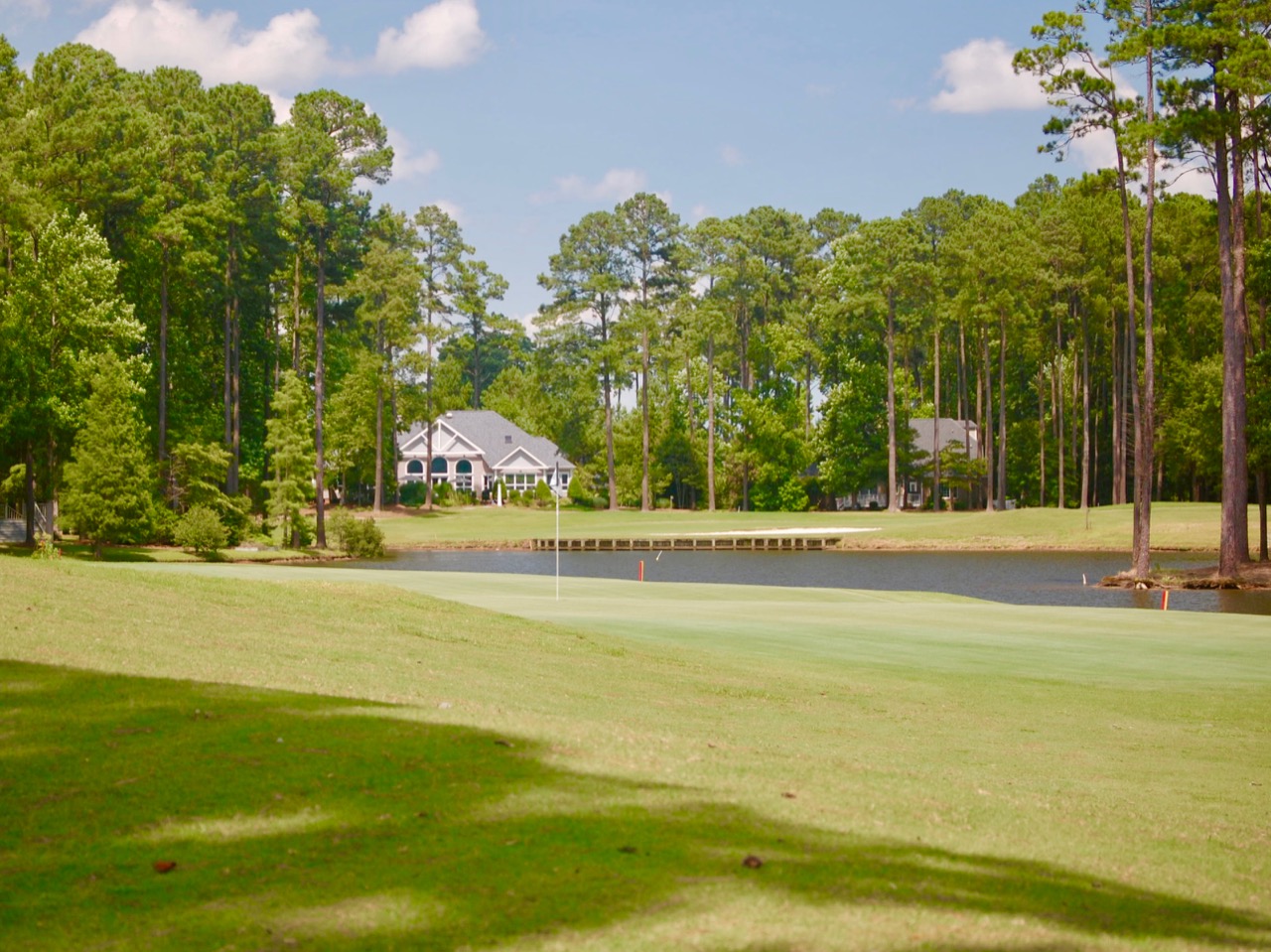 This golf community in North Carolina may not be on your radar, but enough people know about it that real estate prices are increasing year over year. To find out more and its identity, subscribe now to Home On The Course (use button at top right).
Also in this issue, there is a golf community in North Carolina that could very well appeal to a number of the lifestyles we define. With an adjacent river, huge medical center just 20 minutes away and real estate prices that seem on the cusp of dramatic appreciation, now is a great time to check out this fine community. To find out more, subscribe now.