The latest edition of Home On The Course, our free newsletter, will be sent to all subscribers on Tuesday. The newsletter is free of charge and includes reviews of golf communities, advice on how to search for a golf community, and observations about real estate that should appeal to anyone looking for a vacation or permanent property near great golf.
Although we typically feature golf communities in the Southeast U.S., in this month's special combined July/August issue we review the Cape Cod, Massachusetts golf community known as New Seabury. If not for the winters, you could mistake New Seabury for a community on Hilton Head, such is its location beside the sea, its 36 holes of stellar golf and its collection of both multi-family and single-family dwellings that fit seamlessly into the gently rolling landscape. As a vacation home owner in South Carolina, a condo, and a primary single-family home owner in Connecticut, I have, in theory, the ability to play golf year-round, although life sometimes intrudes on golf plans and much of our winters are spent up north. Still, a community like New Seabury can provide half of the formula for year-round golf. Learn how in the July/August issue of Home On The Course.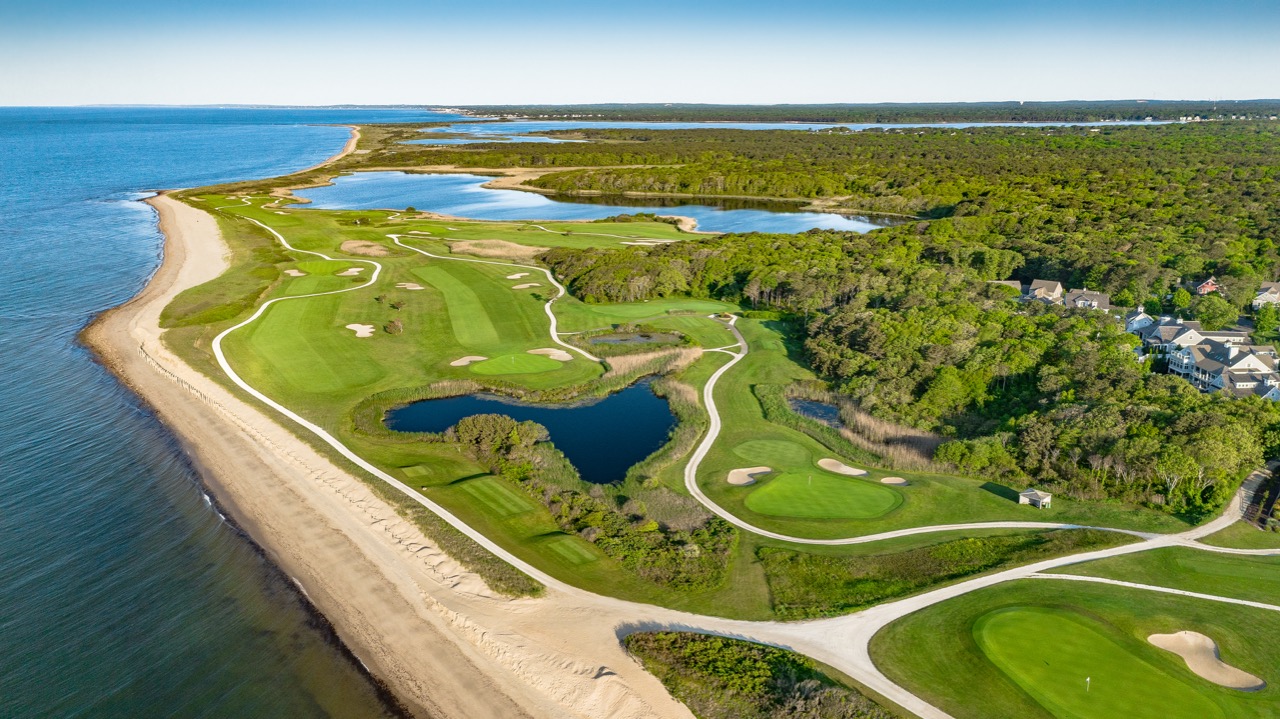 New Seabury Ocean Course. Photo by Kent Earle
My favorite golf course in Connecticut played host to the Junior Girls National PGA Championship a few weeks ago, and I caught the last nine holes on the last day. I came away impressed by how well these teenagers play but, more importantly, I learned a few things about my own game from the way they approached theirs. Is it a coincidence that, a week later, I shot my best round of the year? Maybe, maybe not. You decide by reading about the five lessons I learned from a group of teenagers.
Subscribe now by clicking here.