I spent 10 days in Scotland recently, and when I returned I started daydreaming about owning a second home there. Wondering how impractical that would be, I took a look at the costs of golf club membership, real estate and transportation to and from the United Kingdom. Those costs are much less than many of us might imagine, and in this month's Home On The Course newsletter, I run the numbers and imagine what it might be like spending summers on the east coast of Scotland. A subscription to Home On The Course is free of charge and it is easy to sign up; just click here.
In an accompanying article, we postulate that alcohol (and food) mixed with golf could help secure golf's future. That is because Top Golf, a chain of entertainment complexes started by two British brothers, is catching on across the Sun Belt and could very well do the same in northern cities beset by brutal, no-outdoor golf winters. For more details, check out Home On The Course; subscribe here. (Did we mention it's free?)
We will publish the September issue in the next few days.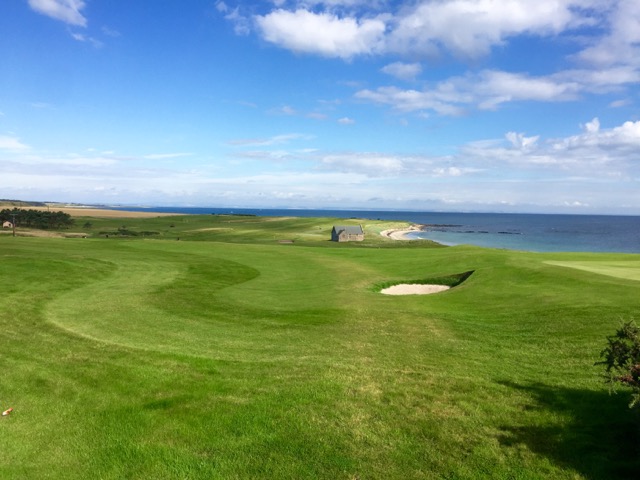 There is nothing like a sunny golf day in Scotland, especially beside the North Sea at Crail Balcomie Links.