Someday, soon I hope, I will activate a web site I have owned for a few years called "Off The Beaten Cart Path." Although it sounds representative of golf courses at significant distance from major cities, I really intend it to be those courses that take at least a little effort to reach.
The Golf Course at Glen Mills in Thornbury, PA, would certainly make the grade. Ranked recently as the fourth best public course in all of Pennsylvania and located about a 40 minute drive from the Liberty Bell in Philadelphia, Glen Mills, nevertheless, feels as if it is in East Podunk. You pass family farms on the way there and, just before you reach the turnoff to the course, a beautiful school set on a rolling 800 acre campus. The Glen Mills Schools opened in 1826 as the Philadelphia House of Refuge for Boys, and today serves boys ages 15 to 18 identified as "juvenile delinquents," many of them gang members. In fact, the school recruits some gang members and uses elements of gang social structure to exert peer pressure and structure rewards. No one is permitted to make physical contact with their fellow students. Most interesting, perhaps, is that the young man at the golf course bag drop who greets you or the person who takes your order for a hot dog at the snack bar is more than likely to be.a student at Glen Mills. Indeed, one of the golf course's reasons for being is to provide opportunity to Glen Mills students for work while they straighten out their lives. Graduates of the golf course's extension program have gone on to careers as golf club superintendents and turf management instructors.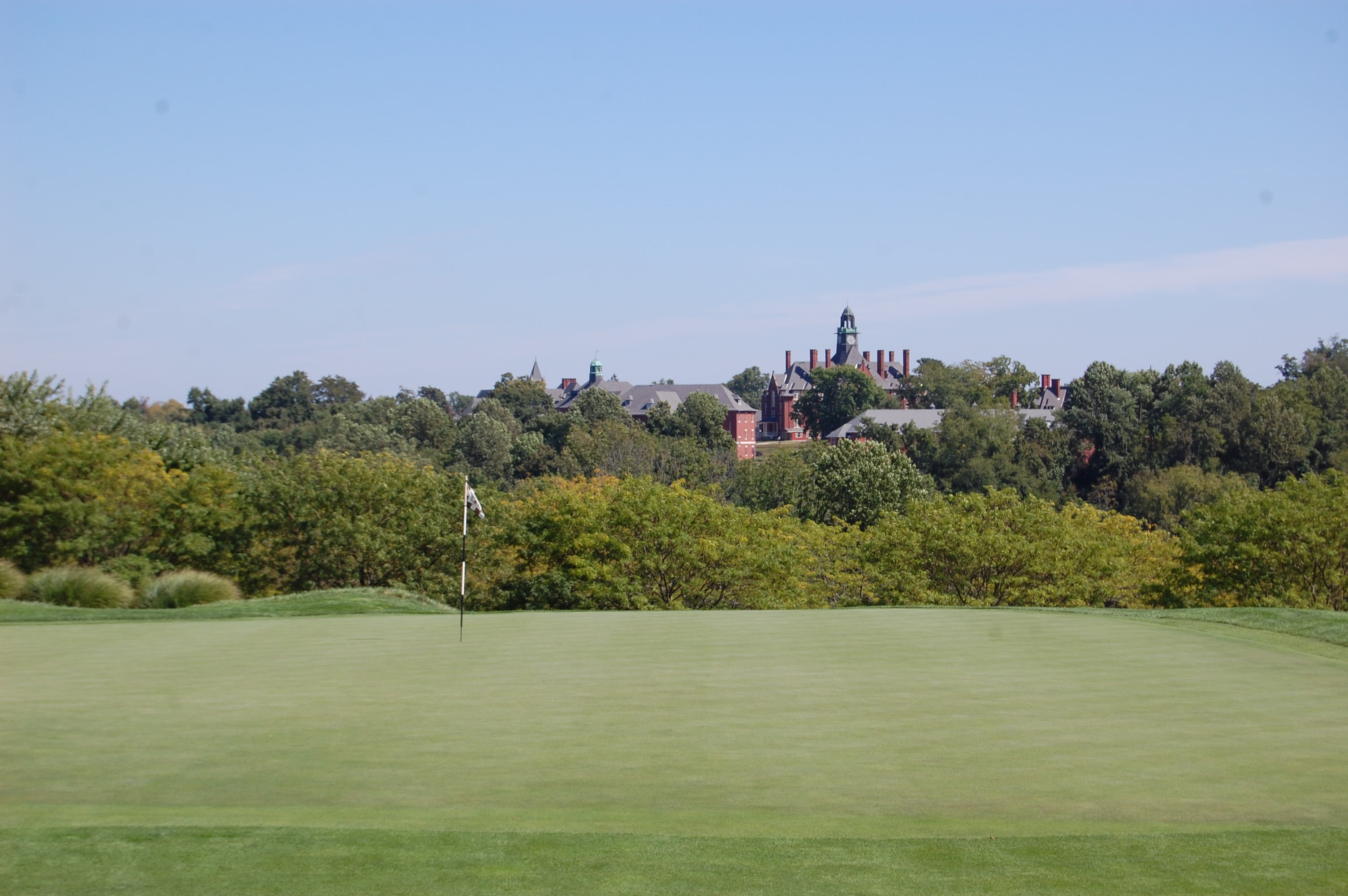 The Glen Mills Schools just beyond the Golf Course at Glen Mills.
Straightening out your drives is not the biggest challenge on the golf course at Glen Mills where the fairways are extremely generous. I did not play well but still managed to hit all but one par 5 and par 4 fairway. The trouble is generally on and around the large and undulating greens where Robert "Bobby" Weed exhibits a bit of the sly fox of his mentor, Pete Dye. Glen Mills is one of those golf courses where pin positions can mean the difference between a pleasant walk and a spoiled one. We found a few positions atop ridges, or close enough to give extra pause on approach shots and a few where it was tough to identify the right spot without driving all the way up to the green. A few pins were tucked just beyond bunkers at the bottom of slopes, necessitating a play away from the bunker and to the middle of the large greens (never a bad play but where's the fun in that?). But all in all, even with a few blind shots, Glen Mills is a fun experience.
If you ever find yourself off the beaten cart path southwest of Philadelphia, make sure you devote four hours to a round at the unique Glen Mills.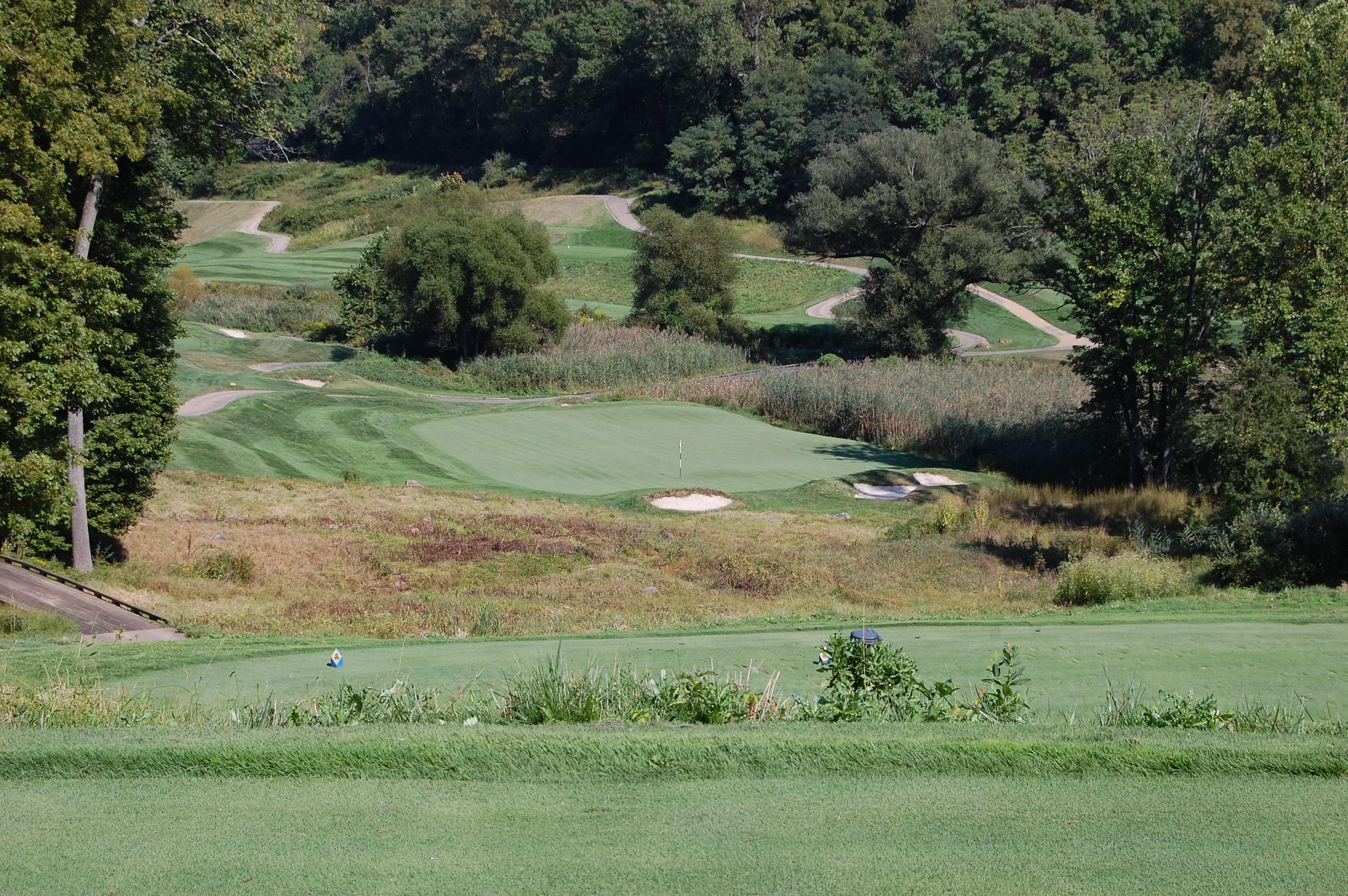 A downhill par 3 at the Golf Course at Glen Mills.