We shared recently some tips about how to buy a vacation golf home and rent it out to defray your annual costs. (Read it here.) The following are a sample of homes in three communities that generate consistent annual rental returns. One is located in the Virginia mountains, one in coastal South Carolina and one on the Chesapeake Bay. We have visited all of them, played their golf courses and met with their real estate people, and we recommend all of them as worthy of consideration. There are thousands more like them currently available across the southern U.S. at prices that range from under $100,000 to over $1 million. If you would like more information on any of these homes or others like them in some of the best golf communities in the southern U.S., please contact me.
        Note:  These communities and others list their golf homes for sale, some of them appropriate as rentals, at GolfHomesListed.com.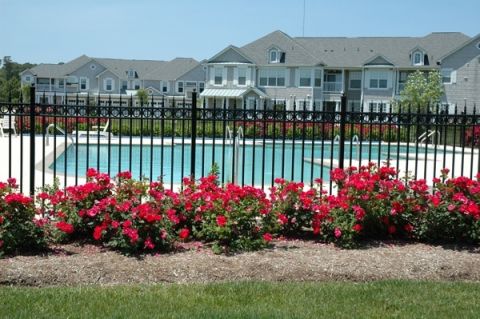 The Fairways at the Bay Creek Resort.
Bay Creek Resort, Cape Charles, VA
The Fairways (condo)
$210,000 on Palmer golf course
3 BR, 2 BA, 2-car garage
Management fee: 23%
Golf Initiation: Currently waived
Avg. gross annual rental income: $11,000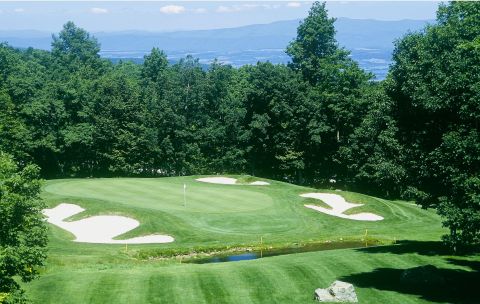 Wintergreen Resort, Nellysford, VA
Single-family home
$499,000 furnished, on Devil's Knob golf course
4 BR, 31/2 BA
Management fee: 30%
Golf Initiation: $5,000
Average gross annual rental income: $30,000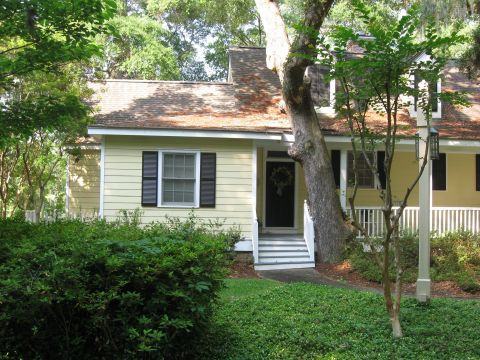 One of the Oak Grove Cottages at Wachesaw Plantation.
Wachesaw Plantation, Murrells Inlet, SC
Oak Grove Cottage
$229,000
2 BR, 2 BA
Management fee: 33%
Golf Initiation: $2,750
Average gross annual rental income: $12,000