We are monitoring the progress of a home for sale in the popular Venice, FL, community of Waterford. Waterford features three golf courses, a location near the Gulf of Mexico beaches and, needless to say, is a wonderful place to spend the winter months. Owners of the Waterford home have just dropped the price to $367,000 from $395,000. It isn't too late to step in, make an acceptable offer and wind up enjoying most of the winter in a fine Florida golf community.
At 3,700 square feet, 2,700 of it heated and air-conditioned, the home prices out at under $100 per square foot. Dennis Boyle, who has the listing for Atchley International Realty in Bradenton, tells us that similar homes in Waterford rent for about $1.50 per square foot in season, which would put the potential rental income for the Waterford home at around $4,000 per month for the four prime months of winter for any buyer looking to get a foot in the door in the Venice market with an eye to moving there later.
For more information, please contact Dennis Boyle at Dennis_Boyle@Topproducer.com. Please mention Golf Community Reviews if you contact him. Thanks. (Full disclosure: The home for sale is owned by an acquaintance of the editor.)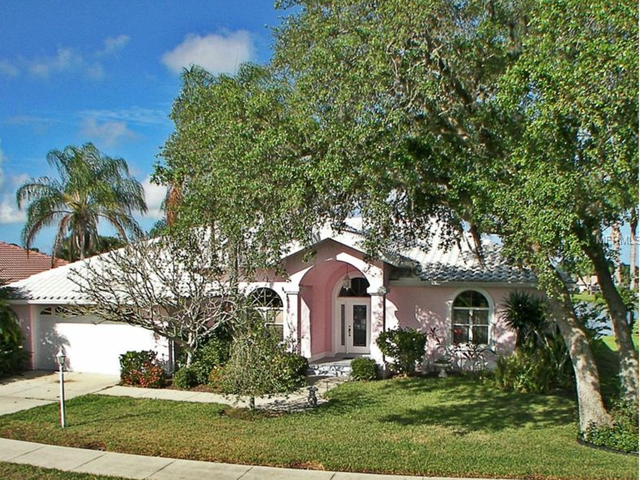 This 3,700 square foot home in the three-golf-course community of Waterford in Venice, FL, is currently unoccupied and waiting for an offer. The listing price, just reduced, is $367,000. Taxes and club membership fees are low. Contact Dennis Boyle at Dennis_Boyle@topproducer.com.