Those considering a golf home often eliminate Naples, FL, from contention even before they check out the market because of the notion that homes there are stratospherically priced. They aren't, although as in most markets, there are a number of million dollar properties for those who can afford them. The reality is that two-thirds of Naples homes for sale are priced lower than $300,000, and yet they haven't been selling as well in the last year as the higher priced models. This could spell opportunity, especially for those folks looking for a reasonably priced golf vacation home in one of the South's most popular warm winter environments.
The Naples Area Board of Realtors recently reported that sales increased five percent in the surrounding Collier County market over the prior 12-month period but decreased five percent in the $300K and under segment. For homes priced at $300K and over, sales increased a robust 20 percent. Interestingly, inventory in the $300K and under group dropped 20 percent, possibly the result of increasing prices that are pushing home prices in the lower segment above the $300K mark. Then too, according to local officials, Naples' prior short sale and foreclosure properties, the result of a previously overheated market being savaged by the recession -– prices dropped 50% in some Naples golf communities -- are pretty much evaporating. Naples is returning to normalcy, but prices still are well behind pre-2008 levels.
The 20 percent drop in properties for sale in the $300,000 and under segment cannot all be explained by reclassification of those homes (i.e. moving into the $300K+ territory). Real estate pricing operates on the simple principle of supply and demand, and if supply is down, and Naples continues to attract homebuyers above the $300,000 mark, there is a good chance prices will begin to rise in the lower-priced segment. In other words, this could be a good time to put away notions that Naples is too expensive and consider a vacation or permanent golf home there. For a wide range of current properties for sale in the Naples here, check out GolfHomesListed.com.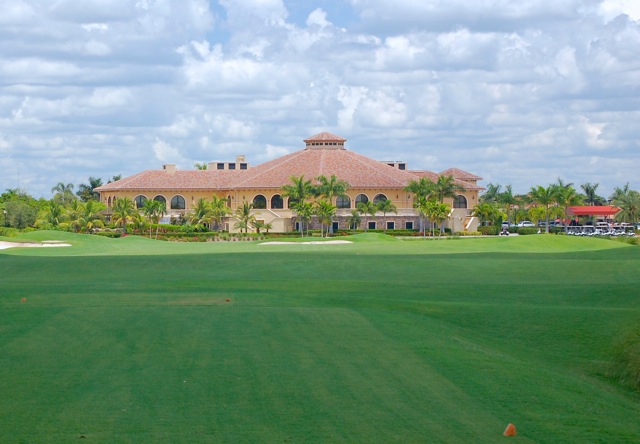 Heritage Bay, just outside Naples, is a "bundled" community, meaning golf membership is included with the purchase of a property. Homes are priced from the mid $100s, making Heritage Bay a good choice for those in search of a golf vacation home.