A bit outside town but in the growing burgh of Blythewood, Cobblestone Park has had a wild ride, financially speaking, since being purchased by the bad boy of golf developments, Bobby Ginn, in the mid 2000s. The Ginn group left a lot of buyers feeling as if they had been had with overzealous sales techniques and overpriced lots, and today some folks are still holding pieces of land they bought for $200,000 that are worth no more than $15,000 today. National builder D.R. Horton has stabilized things by buying up most of the remaining properties, and during a recent visit, the community was humming with construction activity. The problem for the original property owners is a boon for new buyers –- prices for new home packages that begin in the $200s. The 27-hole semi-private golf course, one of the most popular in the area, sweeps through the community, but if you really want a private club, the nearby Columbia Country Club is reasonably priced and classic.
Marital bliss and a good golf game are an ideal combination. If you'd like some help finding it, contact me for additional insights on Columbia's golf communities.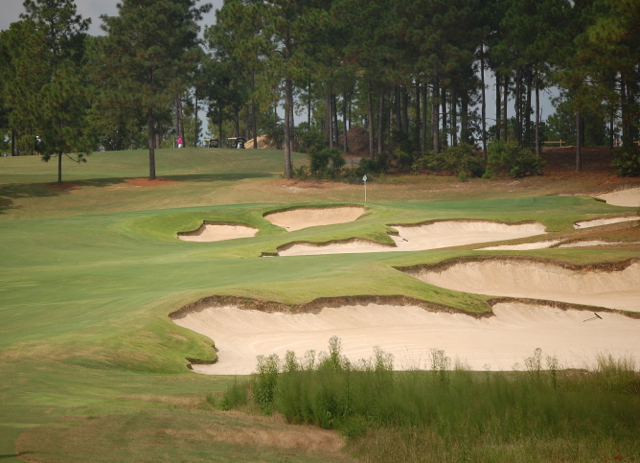 WoodCreek Farms bears the marks of its designer, Tom Fazio.