The Wall Street Journal, in a special retiree-oriented section published today (11/13) called "Encore," lays out nine questions couples looking to retire to the Sun Belt should ask themselves. (Click here, but you may have to be a subscriber in order to read the full article.) They range from the provocative to the obvious, but all are worthy of consideration before moving.
The most obvious question, yet one that is often overlooked by retired couples, is "What do you want to do?" after you move. At least one spouse, and in many cases both among those couples I work with, indicate some of their days will be filled with golf. Those who opt for golf communities featuring multiple courses won't get bored quickly but, even for the golf-obsessed, most of their hours will be spent in other pursuits. That is why one of the most fundamental questions to wrestle with is whether to live near a city of some size or in a rural setting. An urban or suburban location will provide the customary attractions of good restaurants, movie theaters, perhaps a major university (or at least a nice-sized college) and all the cultural activities attached to them, plus the most important factor for those with health concerns, a good hospital and an array of well-rated doctors. And those for whom travel will be a key part of retirement will also find great comfort in a near-urban area with an airport within 45 minutes to an hour away.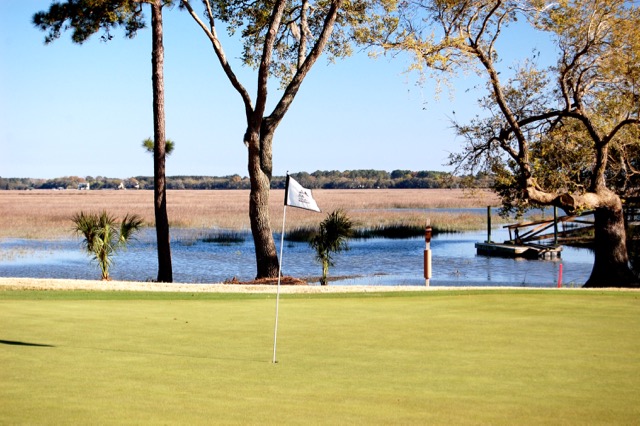 Although it is only 20 minutes from Beaufort, Dataw Island and its marsh-adjacent golf holes can feel many more miles away.
Many couples don't have health concerns at this point in their lives, but they do have an aversion to the burdens of population density, such as traffic, noise and air pollution and the general hustle and bustle that very likely characterized their working and family-raising years. For them, trips to the city for a show or other special event will be an infrequent venture, especially if the community they choose offers plenty of other activities on site to go along with an active golf scene.
A few boxes can be checked in either type of location. If, for example, a major force in a couple's lifestyle is to volunteer for church or civic organizations, the need for community support is substantial in both rural and suburban/urban locations. Intra-community clubs are just as available in large rural golf communities as they are in communities closer to a city. You may not have the variety of supermarkets in a rural setting, but I don't know of any sizable communities that are farther away from a viable supermarket than 10 miles (and traffic to and fro will be a breeze).
My advice is to always decide first on topography -– mountains, lake/inland, or coast –- as a destination and, once that type of destination is agreeable to both spouses, then decide whether to be near a city or far from the maddening crowds. In short, urban vs rural is a pretty obvious discussion couples should have before starting a serious search for a golf community. Doing so will save a lot of wasted effort when it comes time to plan itineraries and make visits to golf communities under consideration.
Here are a few golf communities we know well and can recommend that epitomize both types of locations: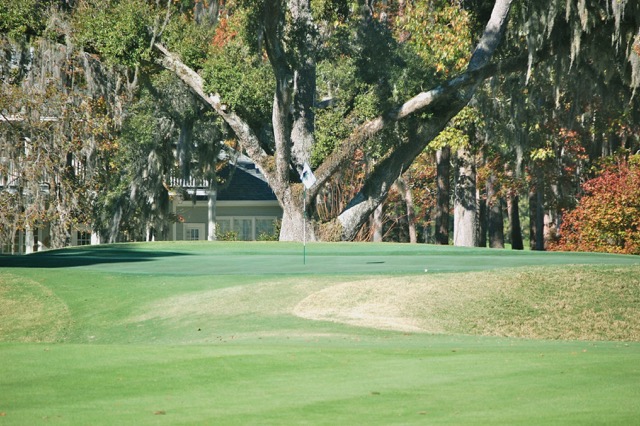 The Landings, Savannah, GA
The Urban-Oriented
The Landings at Skidaway Island, Savannah, GA
Six golf courses immaculately maintained and a sprawling community –- 4,800 acres -- surrounded by marshland. Perhaps the biggest attraction is The Landings' proximity to downtown Savannah, just a 20-minute ride away.
Landfall, Wilmington, NC
Ideally wedged between the city and the ocean, both are no more than 10 minutes from Landfall's gates. The 45 holes of Jack Nicklaus and Pete Dye golf are about as good as it gets inside the gates of most golf communities. Wilmington's airport is not huge, but it does host such airlines as American and Delta and provides non-stop service to the major hubs at LaGuardia in New York, Atlanta and Charlotte.
Governors Club, Chapel Hill, NC
Chapel Hill certainly is not a big city, but when you combine Governors Club's proximity to the local University of North Carolina and Durham's Duke University less than 15 minutes away, you can't get a more vibrant and entertaining atmosphere. In short, the Chapel Hill area plays like a big city, with great concerts and museums, college sports, restaurants and shopping. Governors Club's 27 holes of fine Nicklaus golf are entertaining as well.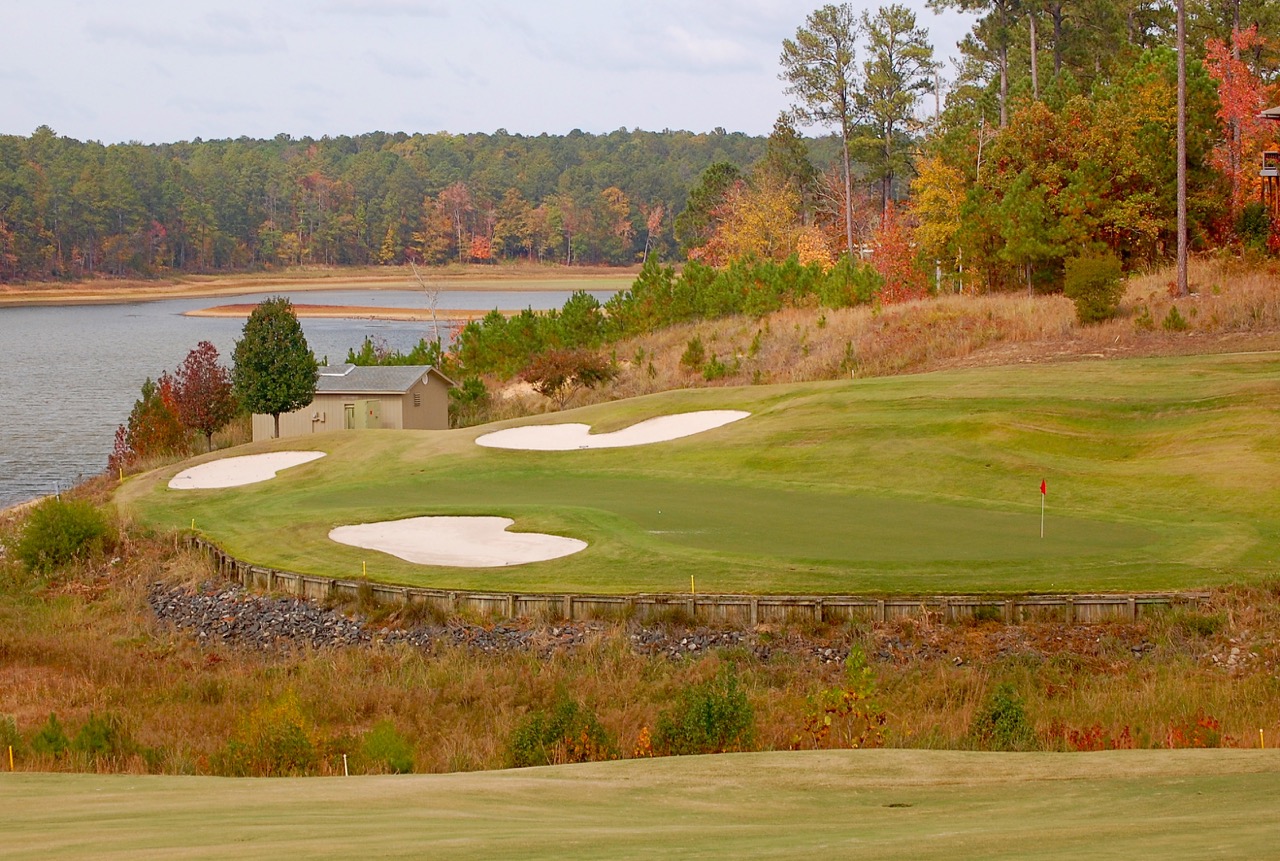 Savannah Lakes Village, McCormick, SC
Rural Paradise
Savannah Lakes Village, McCormick, SC
Savannah Lakes could very well be the best bargain in golf community living anywhere, with a number of nice homes priced below $100 per square foot and a property tax rate to match. The two terrific golf courses are totally different in character, and the location on Lake Thurmond provides residents with plenty of water-oriented activities. The community is home to enough residents to provide good reason to stay on site, but on those days you get the itch to travel, the college town of Greenwood is just a half hour away.
Dataw Island, St. Helena, SC
Not exactly rural in that the charming southern city of Beaufort is 20 minutes away, but the three-mile long drive into the community through live oaks and over marshland sure makes Dataw feel "out there." The two top-notch golf courses by Tom Fazio and Arthur Hills provide plenty of reason to stay on site, but Dataw residents will never feel isolated, given the excellent restaurants and boutique shopping in Beaufort and the pristine beach at Hunting Island State Park, less than a half hour away.
Sapelo Hammock, Shellman Bluff, SC
Sapelo Hammock may be just an hour south of Savannah and only nine miles from Interstate 95 but you will be hard pressed to find a quieter, more out of the way place for a coastal golfing lifestyle. Shellman Bluff is a quiet fishing village within walking distance of the golf club house and surrounding homes. Shellman Bluff's tiny fleet of fishing boats still troll the local ocean waters, and return with literally the catch of the day. The golf is rustic, meaning it is links like and wind blown and its clubhouse is intimate, but members and guests alike buy in to the live and let live vibe that any small town in the middle of a quiet and beautiful nowhere should promote.